CAR TURNED INTO MOTORCYLE DRIVER'S LANE – ATTORNEY MN
The DailyMail.Com recently reported this story. A Minnesota grandfather underwent facial reconstruction surgery after a horrifying accident left nearly every bone broken. He was driving his motorcycle along Route 169 near Mankato – 80 miles south of Minneapolis – when a pickup truck suddenly turned into his lane.  Unfortunately, there was no time to avoid a crash. Of course he was lucky not to have been killed in the motorcycle accident. He was immediately airlifted to the Mayo Clinic, where doctors discovered he had devastating injuries to his upper, middle, and lower face.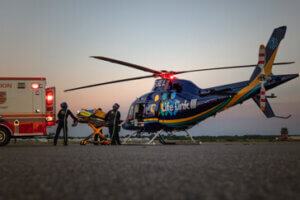 The motorcycle rider was wearing a helmet.  Even so, he suffered disastrous injuries, including to his aorta, neck, legs, arms, and face.  In fact, every bone in his face was broken.  The aorta and neck injuries – which were the most severe – were addressed first. Then, he underwent imaging and CT scans of his face. He will require multiple surgeries and significant physical therapy. It will be years before he is fully recovered, if ever. The medical bills will be enormous.
MOTORCYCLE HIT BY CAR NOT PAYING ATTENTION
When you are riding your motorcycle, you of course have to drive defensively and look out for cars at all times.  But there is only so much you can do.  Too often, the driver of the car is distracted or not paying attention.  Our motorcycle accident attorneys have had many cases where the driver of a car just does not look before changing lanes, and turns into a motorcycle. We also get many intersection cases where the car pulls into the intersection and hits a motorcycle.
TOP MOTORCYCLE ACCIDENT LAWYERS MN
If you have been injured in a motorcycle accident, call us for a free consultation with a top Minnesota lawyer. Pam Rochlin and David Rochlin have more than 25 years' experience representing people injured throughout MN. Our lawyers will answer your questions and make sure your rights are protected.