FOLLOWING DOCTOR INSTRUCTIONS – IMPORTANT FOR YOUR HEALTH AND YOUR CASE
No one has time for health problems. We're all busy and we have things to do. When you are injured in an accident, it is even worse when it is another person's fault. Our lawyers handle car accident cases, slip fall incidents, dog bites, etc. Many of our clients are seriously injured and require significant recovery time. Unfortunately, this usually means limiting your activities.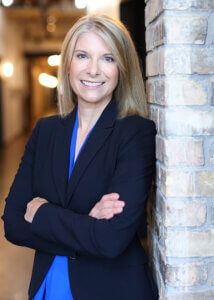 We recently worked on a case where a farmer was injured in a car accident. Farmers don't have time to be injured. In this case, it was a hand injury. The crash happened just before it was time to start harvesting. Our client was told not to use his injured hand at all. However, he had to harvest his fields. Our injury lawyers explained that if he further injured himself by not following doctors' orders, it would be bad for his case. He obviously has a good excuse to use the hand despite the doctor's orders. But there are also alternatives.
FURTHER INJURY BY NOT FOLLOWING DOCTOR'S ORDERS
The reason doctors prescribe medications, exercises, or activity limitations, is to help with your recovery. If you don't follow the doctors' orders, you risk your recovery or even further injury. This is obviously bad for your health. However, it is also bad for your case. The insurance company for the other party will point out that you would be less injured if you had followed the doctor's instructions. Therefore, they will argue, you should be awarded less money. In other words, we should they have to pay for the part of your injury you brought on yourself?
In the case of our farmer, he does not have to do the work himself.  If he is physically unable to do the work, the insurance company for the other party has to pay for replacement services. If there is nobody available to hire, he might have a loss of the crops he could not harvest. However, that can also be part of his claim. It is hard for people to restrict their activities. However, sometimes it is necessary.
If you have been injured in an accident, call us to discuss your compensation options. Our personal injury lawyers have more than 25 years experience helping people throughout Minnesota. The initital consultation is free. Further, we never charge anything if you are not compensated.