TEEN DRIVER CAUSES FATAL CRASH – CAR ACCIDENT ATTORNEY MN
The Minnesota State Patrol reported today that a 66-year-old Dodge Center man was killed in a head-on crash on Minnesota Highway 56 north of Hayfield.  The MN State Patrol said the man died in the collision. The teenage driver of the car who caused the head on crash suffered serious injuries and was taken to the Mayo Clinic. This is the type of tragic case that our top car accident lawyers handle frequently.
The report said the teenager was driving northbound on Highway 56 when he tried to pass another vehicle and hit the southbound car driven by the man, shortly after 5:30 a.m.  Law enforcement had the highway closed for four hours this morning as they re-constructed the crash, according to the Minnesota Department of Transportation.
CAR ACCIDENT INVESTIGATION FATAL ACCIDENT
Our car accident attorneys have represented many people injured or killed is this type of situation.  The State Patrol generally does a good job with their investigation of a fatal car crash. However sometimes when they are having a busy night or the weather is bad, the quality of the accident reconstruction can be rushed and therefore not complete. It is for this reason that our auto accident lawyers like to get involved in MN car accident cases as soon as possible, so we can have our own reconstructionist look at the crash scene as well.
In addition to the State Patrol, emergency personnel from Hayfield Fire and Rescue, Hayfield Ambulance, Dodge Center Fire and Rescue, Dodge Center Ambulance, Dodge County Sheriff's Office, and Gold Cross Ambulance helped with the accident. Again, our auto accident attorneys have found that while additional departments serve an important purpose, having so many people at the accident scene may add to the confusion and reduce investigation accuracy after someone is killed in a fatal auto accident.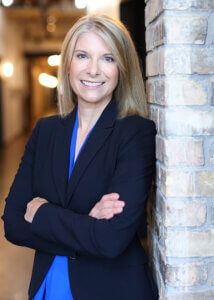 COMPENSATION FOR FAMILY OF SOMEONE KILLED IN CAR ACCIDENT
If you or a family member have been injured or killed in a car accident, please call us and speak with an experienced lawyer as soon as possible. Our top attorneys represent people injured in a car accident or the family of someone killed in collisions throughout Minnesota. We have more than 25 years' experience successfully representing hundreds of people injured or the family of someone killed in a crash. There is no charge for the initial consultation, and we never charge anything unless you receive compensation.
Our car crash lawyers can meet you and your family at our offices in Edina, Minneapolis, St. Louis Park and Woodbury MN.  Our attorneys also make house calls to discuss car accident death cases with the family of a fatal car accident victim in St. Paul MN, Roseville, White Bear Lake, and Lino Lakes. Also, Forest Lake, Brooklyn Park, Brooklyn Center, and other cities throughout Minnesota.