SEIZURE WHILE DRIVING CAR ACCIDENT LAWYERS MN
A Savage MN man who concealed his history of epileptic seizures from state authorities, and kept driving despite the risk, pleaded guilty to criminal vehicular homicide for a December 2016 crash.  He drove the wrong way in an eastbound lane, killing three people. The driver was driving a Chevy Malibu west on I-494, then pulled over to the right shoulder and turned and headed east on I-494 just east of the 24th Avenue exit. He collided with a Jeep, immediately killing a  2 year old passenger in that vehicle. The child's mother and grandmother died later that night from the injuries related to the car crash.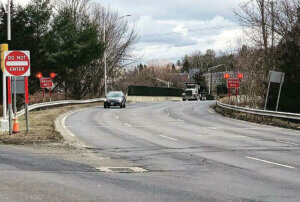 Prosecutors will be seeking an eight year prison sentence, according to the Hennepin County Attorney's Office. Our car accident lawyers at Rochlin Law Firm believe that 8 years is a minimal sentence for killing three people in this situation.  Where you continue to drive even though you know you are subject to a seizure you are intentionally creating a risk for other drivers. During his guilty plea on Monday, the driver stated that he had a change in his medication for his epilepsy which made him more prone to seizures. He admitted he knew the medication would make him more prone to seizures.
DRIVER KNEW HE MIGHT HAVE SEIZURE – SHOULD NOT HAVE BEEN DRIVING
The driver acknowledged he was grossly negligent but went out driving in his car that night despite the risk of having a seizure while driving. He told the court that he had a seizure, blacked out and does not remember the crash. The accident took place at 8:25 p.m. on Dec. 2 on Interstate 494 near Minnesota Hwy. 5, not far from the Minneapolis-St. Paul International Airport.
Questioned by law enforcement at the hospital that night, the driver who had the seizure and caused the auto accident said he was under no medical or mental health care at the time. He explained that he was driving on the wrong side of the interstate because he "was lost … not thinking," the complaint read. His ex-wife told officers that he was on daily medication for his many years of suffering epileptic seizures, and "he would do odd things" when stricken. She recalled that once he jumped off a balcony during a seizure.
EXPERIENCED CAR ACCIDENT LAWYERS
Our best MN car accident lawyers have handled many cases where the other driver initially lies about what happened. Usually, they don't want to admit they were on their phone or texting, or drunk, or prone to a seizure while driving. Sometimes our attorneys have to sue the other driver and bring in witnesses to get the truth
Investigators uncovered three other crashes involving the same driver in the past three years. In Bloomington, he caused an 11-vehicle crash. Witnesses described him as "out of it" immediately after the pileup, sitting behind the wheel and "acting like he was driving down the road," according to the charges. In Savage, he was driving 90 to 100 miles per hour and weaving through traffic until he hit another car and ran. Bystanders chased him down. Also, in suburban Dallas, he went through an intersection and hit a building "because he suffered a seizure while driving," the complaint read.
If you or a loved one have been injured in a car crash because a driver had a seizure (including if you were a passenger in a car where the driver had a seizure) call us and speak with a top MN car accident lawyer for a free consultation.  An experienced personal injury attorney will explain your rights to you and make sure you get the compensation you are entitled to.  Our car accident lawyers have over 25 years' experience successfully representing hundreds of people injured in accidents throughout Minnesota.