INJURED IN CAR ACCIDENT WHAT ARE YOUR RIGHTS? MN ATTORNEYS
If you have been injured in an auto accident in Minnesota, you have legal rights you should be aware of:
First, no matter who was at fault and caused the car accident, you have the right to have your medical bills paid and your lost wages reimbursed. This comes from No-Fault insurance. You are entitled to No-Fault coverage if you have your own car insurance, or the car you were in has insurance, or possibly if you even live with a relative who has an insured car. No Fault insurance will generally pay at least $20,000 in medical bills plus up to $20,000 in lost wages. No-Fault insurance generally comes from your insurance or the insurance of the car you were in, even if the other driver was completely at fault. Click here for more information about No-Fault insurance.
AUTO ACCIDENT QUESTIONS ANSWERED
When you call our office after a car crash, one of our experienced auto accident attorneys will explain the No-Fault insurance system to you and make sure your rights are being protected.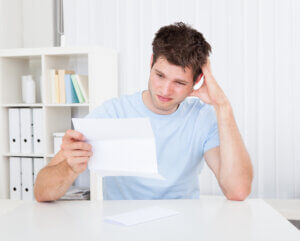 In addition to having your medical bills paid and being reimbursed for your lost wages, you have other legal rights after a car accident.  This includes the right to compensation for your pain and suffering in certain circumstances.  You have the right to this compensation after a car accident if the other driver was at fault, or if you were a passenger and your driver was at fault.
Sometimes proving the other driver was at fault seems easy, for example in a rear end accident or when they admit they were at fault.  However, the other car's insurance company may still argue YOU were partially at fault and try to reduce the compensation they have to pay. Click here to learn more from the MN Department of Commerce Insurance Division.
Your rights after an auto accident also include the right to participate in any criminal prosecution of the driver who was at fault in the crash.  Most counties in MN will have a victims advocate contact you so that you can communicate to the prosecutor or court how the auto accident has impacted your life. Your statement will be used in plea negotiations and sentencing. You may also be entitled to criminal restitution from the person who caused the accident. If there is no victims' advocate, you can still contact the prosecutor yourself by getting the information from the responding police department.
MN CAR ACCIDENT INJURY ATTORNEY PAM ROCHLIN
This discussion is just a general overview of your legal rights after being injured in a car accident. When you call our office for a free consultation, a top lawyer will discuss your car accident situation in more detail and fully advise you of all your rights. Our lawyers' have over 25 years' experience representing hundreds of people injured in car accidents throughout Minnesota.
You can meet with our attorneys at our office in Minneapolis, Edina, St. Louis Park or Woodbury.  A car accident attorney will also come to your home if you have been injured in an auto crash to explain your rights.  Our lawyers meet with people hurt in accidents in St. Paul, Roseville, Albert Lea, and Mankato. We also meet people in Chanhassen, Chaska, Forest Lake, Anoka, Rogers, Burnsville, Apple Valley, Plymouth, and other cities throughout Minnesota.