DOG BITE LAWYER – GIRL ATTACKED BY DOG
An 8-year-old girl is recovering from injuries after she was attacked and bitten by a dog at the Oakwood Village Mobile Homes, authorities said. The young girl was transported to the hospital this past weekend, where she is listed in fair condition, according to a spokesperson for the hospital. "This little girl got attacked by a dog," a 911 caller said.  "She's covered in blood." Fortunately, the 911 caller said her fiancé was able to grab the dog off the girl and hold it until the owner was able to grab it. The caller tended to the girl's wounds until medics arrived.
Our top rated dog bite lawyers have successfully handled many tragic cases like this where a girl is attacked or bitten by a dog in Minnesota.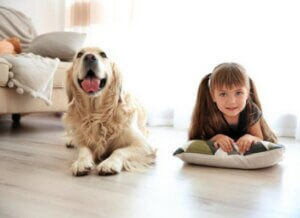 SCAR AND SURGERY FOR DOG BITE ATTACK ON GIRL
It's still unclear what triggered the dog attack. However, the County Animal Resource Center took custody of the dog after its owners released ownership of the dog, said the representative from County Animal Resource Center. "The owners right away said that they wanted to release the dog to us," Sexton said.  "They've completely signed the dog over to us." If the owners had not released the dog to the Animal Resource Center, it would have been deemed a vicious or dangerous dog.
Witnesses said the dog appeared to be around 70 pounds and dragged the girl to the ground.  The dog reportedly began to repeatedly bite the girl, witnesses said. Sexton said the dog, a 2-year-old pit bull, will be quarantined for 10 days to make sure it doesn't have rabies. After that, it will be euthanized.
The girl will most likely need significant medical care because of this incident. Our lawyers have had many cases where there is permanent scaring from a dog bite, even after plastic surgery.
MN DOG BITE COMPENSATION ATTORNEY PAM ROCHLIN
When a dog attacks a child, girl or boy, the bites can cause serious scars and infection. There will be immediate medical bills, and often future medical bills for plastic surgery and other treatment. If your child has been attacked or bitten by a dog, please call us and speak with an attorney for a free consultation.  Our best Minnesota dog bite lawyers will make sure the child gets all the compensation he or she is entitled to, including providing for what they need in the future. A dog attack lawyer will meet with you and explain your rights before pursuing the insurance of the dog owner.