DRUNK DRIVER OF CAR CAUSES ACCIDENT INJURES PASSENGER – LAWYER
Three people were injured in a Saturday afternoon rollover crash between Spicer and New London, according to the Minnesota State Patrol. Alcohol is considered to be a factor.
According to the crash report, a 1999 Toyota Camry, was southbound on state Highway 23 when it lost control and went into the northbound lanes. The Camry entered the east ditch, rolled and landed partially in the lane of traffic.
The driver suffered non-life-threatening-injuries, as did a passenger. Both were transported to Carris Health-Rice Memorial Hospital in Willmar. Another passenger also suffered non-life-threatening injuries and was transported to North Memorial Hospital in Robbinsdale.
According to the State Patrol, all occupants were wearing their seat belts.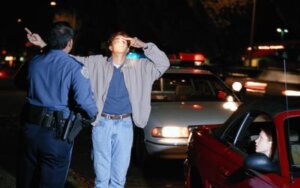 LAWYERS FOR CAR ACCIDENT PASSENGER INJURED
At the Rochlin Law Firm, our lawyers have represented many passengers in a car accident or motorcycle accident where their driver was at fault. Unfortunately, quite of few cases involve the driver being drunk or intoxicated. You should of course avoid getting in a car if the driver has been drinking.  However, in many cases, the passenger doesn't know the driver isn't safe to drive. A passenger injured in a car accident still has rights when the driver is drunk and gets in an accident.
As a starting point, the passenger is entitled to at least No-Fault compensation for medical bills and wage loss. In addition, even if it was a one-car accident, the injured passenger may be entitled to additional compensation if the driver was at fault. When the drunk driver injures a passenger, his insurance is responsible.
If you have been injured in a car accident where you were a passenger and the driver was intoxicated or drunk, call us for a free consultation with a top MN lawyer. Our attorneys have more than 25 years of experience representing car accident injury victims throughout Minnesota.  We will answer your questions and make sure you get the insurance compensation you are entitled to.