WHY DO I HAVE TO PAY BACK MY HEALTH INSURANCE OUT OF MY PERSONAL INJURY SETTLEMENT? WHAT IS SUBROGATION?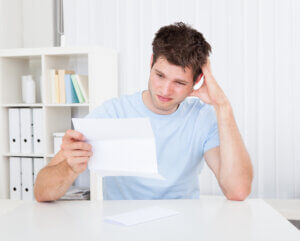 When you are injured in an accident because of another person's negligence, the person or business that injured you is responsible to pay your medical bills, along with other compensation.  However, that only happens at the end of the case when there is a final settlement: If you have medical insurance, your health insurance company will usually pay the medical bills in the meantime.  In that situation, where another person is responsible for your medical bills, but your health insurance pays first, your health insurance is entitled to get its money back.  That is called subrogation.
When your health insurance makes a payment, the insurer is subrogated in a corresponding amount to your case or claim against any third party whose wrongful conduct caused the injury.  However, the medical insurance company cannot directly sue the person who caused the injury.  The law in Minnesota limits the insurance company to recovering its payments by working through the person it has insured (you). Our accident injury lawyers keep track of the correct amount that has to be repaid the health insurance company and we often get the amount reduced for our clients through negotiation.
MEDICAL BILLS PAID BY HEALTH INSURANCE
Because MN law requires the health insurer to only go through their insured to enforce its subrogation rights and get its money back, any settlement you make with the person who caused your injury could bar the insurer from recovering against the negligent person or that person's insurance. The law therefore generally gives you two choices; you can either (1) receive benefits from your health insurance policy, i.e. have your health insurance pay your medical bills and then let them subrogate against your claim for compensation from the other party or (2) obtain a judgment against the party that was at fault and only receive compensation from them, i.e. pay all the medical bills yourself without using health insurance.
If you choose to go through your own health insurance first, then any money you later receive for medical expenses has to be paid back to the health insurance company. This requirement is part of the law in Minnesota, and is also part of your contract with your medical insurance company.
DIFFERENT TYPES OF HEALTH INSURANCE HAVE DIFFERENT SETTLEMENT REQUIREMENTS
Unfortunately, this explanation is only a part of the story.  The law is bit more complicated because there are different kinds of health insurance policies, and the law treats them differently. Some health insurance policies are subject to federal law (ERISA) instead of state law, so different rules may apply.  Also private medical insurance coverage you buy and pay for yourself has some different rules, as does medical insurance that comes through the government, such as Medicaid and Medicare, as well as workers compensation insurance.
In other words, in almost every health insurance policy, you are required to repay the health insurer from your settlement, but the exact amounts and procedures will vary depending on the type of medical insurance health care you have.
LAWYERS FOR INJURY ACCIDENT MEDICAL BILLS PAYMENT
If you are injured in an accident that was not your fault, please call us and speak with an experienced personal injury lawyer. Our top personal injury attorneys have more than 25 years' experience successfully representing hundreds of people who have been injured in a car accident, because of a defective product, dog bite, slip fall accident, drunk driver, motorcycle accident, semi truck accident, and many other types of accidents.
An accident injury lawyer will provide you with a free consultation at our offices in Edina, Minneapolis, St. Louis Park or Woodbury. Our lawyers also make house calls to injury victims in St. Paul, Roseville, White Bear Lake, Lino Lakes, Forest Lake, Brooklyn Center, Brooklyn Park, Maple Grove, Rogers, Anoka, Champlin, and other cities throughout Minnesota. We will look at your specific situation and advise on your rights, including your obligation to repay your health insurance for medical bills.