WHAT IS MY PERSONAL INJURY CASE WORTH?
It is impossible to know how much your case is worth immediately after you have been injured in an accident. First, an investigation of the cause of the accident must be completed to determine who was at fault. (Even if the other person admits they were completely at fault, that doesn't mean their insurance company will agree.) Second, the full extent of your injuries and your treatment needs are usually not known until long after the accident.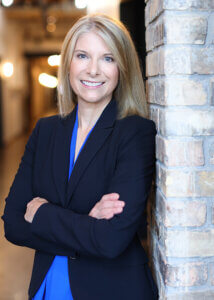 Generally, our personal injury lawyers have found that five things determine the value of your case when you are injured in a Minnesota accident because of another person's fault: (1) the amount of your medical bills; (2) the amount of your expected future medical bills; (3) the amount of your lost income; (4) the amount of your expected future lost income and/or lost potential income; (5) compensation for your past and future pain and suffering. This includes the actual pain you have suffered and will suffer in the future, as well as scarring or disfigurement, inability to enjoy activities you previously participated in, reduction in quality of life, etc.
Basically, there is a direct correlation between the seriousness and severity of the injury and what the case is worth for settlement or trial.
UNDERSTANDING THE VALUE OF YOUR INJURY CASE
Therefore, the full value of your case usually cannot be determined until you have had some time to treat and heal from your injury. This also allows determinations by doctors about what your future holds. In the end, an experienced personal injury attorney has handled many cases involving most types of injuries.  Our experience gives us a good idea of what is an appropriate insurance settlement or probable jury verdict.
At our firm, our Minnesota lawyers carefully document your losses and fully research the medical issues so that we can make sure you are fully compensated for your injury after an accident. We are in contact with your doctors, family and friends to fully understand your prognosis and the effects the injury has had on your life. Our attorneys take this information in combination with other aspects of your case and present it to the insurance company or jury to get you the best possible result.