IS MY COLLEGE CHILD COVERED UNDER MY AUTOMOBILE INSURANCE?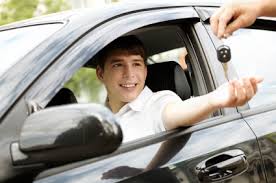 Imagine these real-life nightmare scenarios involving your college-age child: (Our car accident lawyers have encountered several cases like these):
1. Your daughter is walking with friends on campus. While crossing the street, she is struck and badly injured by a speeding vehicle. She incurs significant medical bills, but the careless driver is uninsured.
2. Your son is riding in his friend's car in another state when the friend takes his eyes off the road and hits a tree. Or maybe the friend was driving too fast on an icy road. Your son is seriously injured in the crash, requiring an extended recovery which causes him to miss time from school and work.
3. Your daughter is riding in her college boyfriend's car. Her boyfriend forgot to pay his insurance premiums for the last 4 months and his insurer has cancelled the policy. They are hit by a drunk driver who runs a red light, and your daughter is injured needing emergency medical attention.
PARENTS' CAR INSURANCE FOR COLLEGE STUDENT
Whether your son or daughter is entitled to automobile insurance benefits in the above situations can vary dramatically.  It depends on whether your child owns his or her own automobile registered in MN, or if they are covered under your automobile insurance. For example, if your child owns his or her own automobile registered in Minnesota, they would be entitled to the following under Minnesota law:
1. Under the first scenario, your daughter would have access to no-fault automobile insurance benefits. No-Fault coverage pay medical expenses and wage loss benefits up to $20,000 each from her own car insurance. She would also have a right to uninsured motorist benefits (since the careless driver was uninsured) under her automobile insurance policy.
2. In the second scenario, your son would have access to no-fault benefits as described. There would also be an underinsured motorist claim. In other words, if the friend's liability insurance were not enough to compensate him for his injuries, your son would have access to underinsured motorist benefits under his auto insurance policy.
3. In the third scenario, again, your daughter would also have access to No-Fault benefits. Again, there would be underinsured motorist benefits under her auto insurance policy.
But what happens if your child doesn't own his or her own car? That is often the case with college-age children. Most parents (and many insurance agents) assume that the child is covered under the parents' policies. They may be wrong.
DOES YOUR CHILD "RESIDE" AT YOUR HOME?
The reason most auto insurance agents assume that college-age children are still covered under their parent's auto policies is because automobile insurance policies generally contain a "resident-relative" provision.  This contemplates that a collegegoer may temporarily live elsewhere while maintaining their "permanent residence" with their parents. Difficulties arise, however, when the child rents or buys a home in their own name or does things that suggest that their ties to their "family home" are weaker than their other "home."
Many factors go into deciding if a person is a "resident" or not. For example, where possessions are stored, frequency of visits to parent's home, etc. If a court finds that your child is no longer a "resident" of your home, then your child is not entitled to the benefits under your automobile insurance policy unless they are a named insured on the policy.
For this reason, our auto accident lawyers urge anyone with college-age children to contact their insurance agent and make sure their children are listed as a NAMED INSURED under the parents' automobile policy.  You should tell the insurance company that your child is in college and where. If the child is a named insured and everything is disclosed, they should be covered under the above scenarios and the issue of residency is moot.
CAR ACCIDENT INJURY LAWYERS
If you or your college child are injured in a car accident, please call us as soon as possible. We are a Minnesota personal injury law firm. Our attorneys have over 25 years' experience successfully handling hundreds of automobile accident injury cases throughout MN.  An auto accident lawyer will provide you with a free consultation and fully explain your rights to you.