COURT SYSTEM ANNUAL REPORT
We are firm believers in the American Justice system — the rule of law and our judicial system help to protect our freedom and distinguishes our country from many others.  A primary focus of our firm's law practice is personal injury.  The right to receive compensation for personal injury is provided for in the Minnesota Constitution.   Article 1, Section 8 states that every person is entitled to a certain remedy in the law for all injuries or wrongs.
This right to compensation is part of the civil justice system.  It is "civil" because it means we seek justice through the courts rather than taking personal revenge. We hire lawyers to prove who was at fault and the extent of our injury or loss.
Our personal injury lawyers work hard to get people the compensation they are legally entitled to when they are injured in MN because of the negligence of another person or corporation. We have over 25 years' experience representing people in accident cases throughout Minnesota.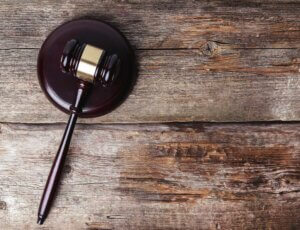 KNOW YOUR COURT SYSTEM
Although most people do not have a lot of contact with our courts, it is important to know what our judges and judicial staff are doing – because if you ever are involved with the court system, you want to know that it is working well. Here is the Minnesota Judicial Branch's Annual "Report to the Community," which explains what is happening this year in Minnesota's district and appellate courts. The report discusses funding, technology improvements, the court's workload, and other issues about how the MN court system works.
If you are ever injured in an accident that is another person's fault, call us for a free consultation. Our lawyers have more than 25 years' experience representing people throughout Minnesota. We know the court system and MN laws.  We will answer your questions and explain your rights.