HOW DO I GET $40,000 AFTER A CAR ACCIDENT?
There are a lot of television commercials, like Ask Gary and 411 PAIN, that say you may be entitled to $40,000 after an auto accident. Most people don't understand what that means and are confused by the commercials. The commercials make is sound like YOU can automatically get $40,000 for being in the car accident.  This is misleading.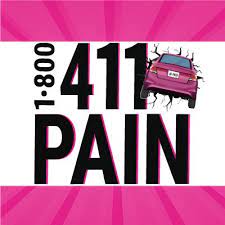 What the commercials are talking about is automobile No-Fault Insurance, also known as PIP (Personal Injury Protection) Insurance. Minnesota law requires that all motor vehicles be insured, and that the insurance include No-Fault (PIP) insurance coverage. Auto No-Fault coverage includes a minimum of $20,000 in medical expense benefits and $20,000 in lost wage benefits. That's what they mean by $40,000.
If you have insurance on your car, or if you are riding in a car that has insurance, you have the right to this No-Fault coverage if you are injured in an auto accident, regardless of who was at fault in the accident. In other words, Minnesota No-Fault law requires that your auto insurance cover your medical bills and cover your lost wages, $20,000 for each, which is a total of $40,000. No-Fault coverage can be very important and helpful in many situations. Our car accident attorneys help people get these benefits every day.
NO-FAULT CAR ACCIDENT BENEFITS
However, here is why the 411 Pain and Ask Gary commercials are misleading: The insurance company doesn't just give you $40,000 because you were in a car crash. First, they require a documented injury before they pay much of anything. Second, the medical expense coverage is generally not paid to you directly; it is paid to the medical providers, to pay hospital bills or chiropractor bills, etc. You also need to be able to show that your injury was actually caused by the auto accident.
The wage loss reimbursement is paid to you directly, but first you must have a doctor's note to show that you couldn't work because of your injuries from the accident, and you must show documentation that you were working and how much you were making at the time of the accident, and how much you lost after the accident. Lost wages payments are also usually limited to a maximum of $500 per week, so you don't get $20,000 at one time, you get reimbursed weekly and you would have to be out of work for at least 40 weeks to get the whole amount.
CAR ACCIDENT LAWYERS
Ask Gary and 411 Pain are not run by lawyers; they are run by chiropractors. If you are injured in a car accident and want to talk with an attorney, call us and we will fully explain your rights to you. We are Minnesota personal injury lawyers. Our attorneys have more than 25 years' experience successfully handling hundreds of car and truck accident cases. We will provide you with a free initial consultation, and we always only charge based on a percentage of the compensation you receive.
Pam Rochlin was a partner with Meshbesher and Spence before joining with husband David Rochlin, so we will give you big firm experience but small firm attention. We have offices where you can meet with a car accident lawyer in Edina, Minneapolis, St. Louis Park, and Woodbury. Our attorneys also meet people to discuss car accident injuries at their homes throughout Minnesota, including St. Paul, Roseville, Brooklyn Center, Minnetonka, Plymouth, Chanhassen, Burnsville, Richfield, etc.  And hospitals like HCMC, Abbott Northwestern, North Memorial, and others. You can call us or email us using the contact information on the website.