SWIMMING POOL INJURY FROM CHEMICALS CAN BE PREVENTED
Swimming and other water activities in the summer are fun and excellent ways to get exercise. Americans swim hundreds of millions of times in pools, oceans, lakes, rivers, and hot tubs/spas each year. Most people have a safe and healthy time enjoying the water. However, our experienced lawyers have represented a number of people injured in a pool or lake.
It is important to be aware of ways to prevent recreational water illnesses (RWIs), sunburn, and drowning that can occur. CDC's Healthy Swimming Program and website, launched in 2001, provides information for the public so everyone can maximize the health benefits of swimming while minimizing the risk of illness and injury. See http://www.cdc.gov/healthywater/swimming/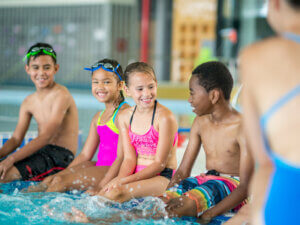 Injuries from swimming pool chemicals led to nearly 5,000 emergency room visits last year, according to the Centers for Disease Control and Prevention. Fortunately, injury from pool chemicals is often minor and easily treated.  However, depending on the concentration of pool chemicals and the sensitivity of the swimmer, the injury can also be much more serious. Our attorneys get calls every year from people injured in a swimming pool accident or because of bad chemicals or other substances in the pool. Of course people are also injured from going down a water slide, or even being jumped on in the pool.
INJURED IN BACKYARD SWIMMING POOL
Nearly half of these preventable injuries were in children and teenagers and more than a third occurred at a home. As would be expected, pool chemical injuries were most common during the summer swim season, and almost half occurred on weekends.
"Chemicals are added to the water in swimming pools to stop germs from spreading. But they need to be handled and stored safely to avoid serious injuries," said the chief of CDC's Healthy Swimming Program.
Residential pool owners and public swimming pool operators can follow these simple and effective steps to prevent pool chemical injuries:
Read and follow directions on product labels.
Wear appropriate safety equipment, such as goggles and masks, as directed, when handling pool chemicals.
Secure pool chemicals to protect people and animals.
Keep young children away when handling chemicals.
NEVER mix different pool chemicals with each other, especially chlorine products with acid.
Pre-dissolve pool chemicals ONLY when directed by product label.
Add pool chemical to water, NEVER water to pool chemicals.
POOL SAFETY PREVENTS ACCIDENTS
May 19–25 is Recreational Water Illness and Injury (RWII) Prevention Week. The theme for RWII Prevention Week this year is Healthy and Safe Swimming: We're in it Together. It focuses on the role of swimmers, aquatics and beach staff, residential pool owners, and public health officials in preventing drowning, pool chemical injuries, and outbreaks of illnesses.
Chlorine and bromine do not kill germs instantly; most are killed within minutes. So, it is important that everyone help keep germs out of the water in the first place by not swimming when ill with diarrhea.  Parents should take their children on bathroom breaks. Also, protect yourself by not swallowing pool water.
If you are injured in a swimming pool accident in Minnesota, please call our office. You can speak with a personal injury lawyer to discuss your swimming pool case and be advised of your rights.