SMALL CLAIMS COURT IN MN NOT SO SMALL – CAR CRASH VEHICLE DAMAGE
Minnesota's Conciliation Court will raise is maximum claim amount to $15,000 on August 1, 2014. Conciliation court has several advantages. Two most important are that you don't need to hire an attorney, and you get a much faster hearing date than you would in regular district court.
The lawyers at our firm handle car accident injury cases, so we also sometimes get calls from people who have been in an auto accident where no one is injured but there is a dispute over who is responsible for paying the vehicle damage. Sometimes, it is clear who is at fault but the parties cannot agree on the value of the wrecked vehicle. Now, many more of these car damage disputes can be resolved in MN conciliation court without a lawyer.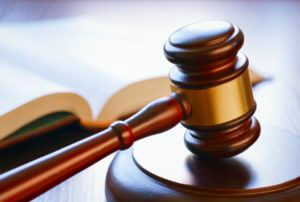 PRESENTING CONCILIATION COURT CAR ACCIDENT CASE
Although you don't need a lawyer in conciliation court and the court rules are much simpler, you do still have to present your case in a persuasive way. This means you should bring photographs and witnesses if possible, if there is a dispute about fault. Also bring documentation such as repair estimates or online valuation printouts to show how to value the damage to your vehicle. If the other driver has insurance, you must name the owner or driver of the other vehicle, not his or her insurance company, but send a copy of the Complaint to the owner or driver's insurance company so they can defend the claim if they want to.   If you keep them informed, the other vehicle's insurance company will likely still be responsible for paying the award.
BEWARE CONCILIATION COURT IF ANYONE WAS INJURED
It is also important to know that you should NEVER start a conciliation court claim if there is a possibility that you or any of your family members were injured in the crash. The reason for this is that you can only go to court once for the accident. Therefore, if you go to court on the vehicle damage, even conciliation court, you may be precluded from going back to court or bringing a claim later for any injury. Our lawyers recommend you wait a few months after the crash before starting a conciliation court claim to make sure there are no injuries. If anyone was injured, call a car accident lawyer before going further.
For more information about conciliation court, how to file a claim, how to present a claim, and how to collect a claim, check out the State of Minnesota Conciliation Court website. http://www.mncourts.gov/selfhelp/?page=313. For more information on getting compensated for damage to your car after an accident, click here.