AUTO INSURANCE WHEN YOUR CHILD "LEAVES THE NEST"
With two of Pam and David's three children heading off to college this fall, we thought it time to remind parents with similar-aged children the importance of checking your automobile insurance policy to make sure your "adult" children are still fully covered for accidents.
As many college-age kids don't own and insure their own vehicle, most parents (and some insurance agents) assume that the child is covered under the parents' auto policy. They may be wrong.  There can be a problem if your child is not named on your auto insurance policy. For example, if they are injured while a passenger in another car, or as a pedestrian or on a bicycle hit by a car. In those cases, they may not have access to no-fault benefits, uninsured motorist coverage or underinsured motorist coverage.
Even if there is some insurance coverage, it may be limited and out of your control.  Another issue could be where your child was driving someone else's car and negligently caused a crash. Unfortunately, she may not have access to your automobile insurance to pay for any potential vehicle damage or injury liability.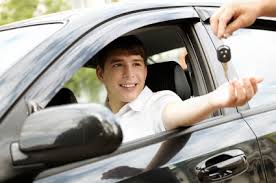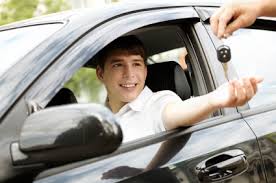 CAR INSURANCE AT COLLEGE 
The reason some agents assume that college-age children are still covered under the parents' car insurance is because automobile insurance policies generally contain a "resident-relative" provision. This generally provides that a college student may temporarily live-elsewhere while maintaining their "permanent residence" with their parents.
Difficulties arise, however, when the college age child rents or buys a home in her own name. Sometimes it may appear that ties to their "family home" are weaker than their other "home."  Many factors go into deciding if a person is a "resident" or not for insurance purposes – e.g. where possessions are stored, frequency of visits to parents' home, etc.  If a court finds that your child is no longer a "resident" of your home, then your child is not entitled to any benefits under your auto insurance policy unless they are specifically named on the policy.
KNOW HOW YOUR COLLEGE STUDENT IS LISTED ON YOUR POLICY
For this reason, our lawyers urge those with college-age children to contact your insurance agent and make sure your child is listed as a "NAMED INSURED" under your automobile policy.  As a named insured, your child will be covered even if he is living elsewhere.
It is important to note that it not sufficient to list your child as a "DRIVER" or "OPERATOR" on your automobile policy.  Listing a child on your policy as a "driver" allows the insurance company to calculate the correct premium charges for your policy. However, it does not provide "insured" or coverage status to your child. In other words, most insurance policies define an "insured" under a policy as only a "named insured" or a "resident-relative."  To properly insure your child, he or she must be listed as a "named insured."
If you or your college student is injured in an auto accident, call our office for a free consultation with an experienced attorney.  Our lawyers have over 25 years' experience successfully representing people injured in car accidents throughout Minnesota – including students away at college. We will answer your questions and make sure you get all of the compensation you are entitled to.