ON THE JOB INJURIES REDUCED BUT STILL A PROBLEM
Workers have a right to a safe workplace, and have rights if injured on the job. The law requires employers to provide their employees with safe and healthful workplaces. Since the OSHA laws were passed in the 1970s, workplace injuries have been significantly reduced in Minnesota and across the country.  Nonetheless, accidents at work still happen and employers are still required to have workers compensation insurance to compensate their employees for injuries.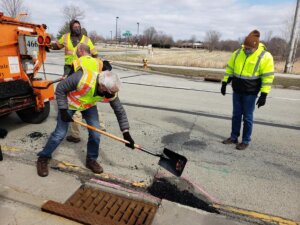 OSHA is available to answer questions or concerns from employers and workers. To reach your regional or area OSHA office, go to the OSHA Offices by State webpage or call 1-800-321-OSHA (6742).
OSHA has a free and confidential On-Site Consultation program for small business owners. They will help determine whether there are hazards at their work-site and work with the employer on correcting any identified hazards. The also provide advice on compliance with OSHA standards, and assist in establishing injury and illness prevention programs. On-Site Consultation services are separate from enforcement activities and do not result in penalties or citations.
COMPENSATION FOR INJURY AT WORK
Workers may file a complaint to have OSHA inspect their workplace if they believe that their employer is not following OSHA standards or that there are serious hazards. Workers can file a complaint with OSHA by calling 1-800-321-OSHA (6742) or online via eComplaint Form. Complaints that are signed by a worker are more likely to result in an inspection. Your contact will be kept confidential.  For other valuable worker protection information, such as Workers' Rights, Employer Responsibilities, and other services OSHA offers, visit OSHA's Workers' page.
Our injury attorneys do not directly handle workers compensation claims, but we do handle work accidents caused by a third party. For example if there is a defective machine on the job site that injures someone while working, we would sue the manufacturer. If a property owners creates or allows a dangerous condition on their property that injures a visiting worker (such as an exposed wire that electrocutes someone), our lawyers would sue the property owner.
There are too many other examples of third party claims to list them all, but if you are injured at work in MN please call us and speak with a lawyer for a free consultation.  We will refer you to a top workers compensation lawyer and discuss with you whether you have a potential case against a third party that we can pursue for you.