I SLIPPED AND FELL ON ICY SIDEWALK OUTSIDE OF BUILDING CAN I SUE OWNER?
This is a question our Minnesota personal injury lawyers are asked many times every winter.  The answer is that it depends on the situation. First, it is important to know that the owner is not automatically responsible just because you fell and were injured on their sidewalk.  The owner is only responsible if they did something wrong to cause the problem or did not correct it within a reasonable time.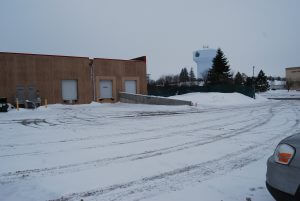 It is also important to understand the level of responsibility of a property owner. The owner's responsibility depends in part on the expected usage of the property.  In other words, the more people expected to come to the property, the higher the care expected of the owner.
For example, a property owner of a busy mall at Christmas time would have the highest responsibility to care for the sidewalks and parking lot.  By contrast, a homeowner you might be visiting or a business with very little foot traffic would have somewhat less responsibility. Of course, we have also successfully pursued cases against property owners with little traffic.  It just depends on the situation. We look at the lighting conditions, hidden dangers, etc.
Another important consideration is whether it was still snowing or freezing when you fell.  A property owner has a reasonable amount of time after a weather event to take care of their property. It is usually 24 hours before they can be held legally responsible or successfully sued by a person who slipped and fell.
FREE CONSULTATION WITH A LAWYER TO DISCUSS YOUR INJURY CASE
There are many other factors when considering a case against a property owner for a slip fall injury case.  If you have been injured because you fell on an ice sidewalk in Minnesota, call us. You will speak directly with a lawyer for a free consultation. Our attorneys have more than 25 years' experience. We have successfully represented many people throughout MN who slipped and fell on ice. We will help you determine if there is a case against the property owner. An attorney will answer your questions and explain your rights. Our goal is to make sure you get the compensation you are entitled to.