I WAS IN AN ACCIDENT OTHER CAR NOT INSURED, HOW TO RECOVER FOR DAMAGE TO MY VEHICLE?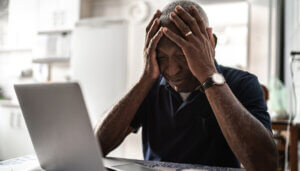 Who pays to fix or replace your car if the other car has no insurance? The answer might be easy. If you have comprehensive collision coverage on your vehicle, your insurance will cover you if the other car is uninsured.  Unfortunately, if you have liability only coverage on your car, your options are not good.  Your insurance will not pay for the damage caused by an uninsured driver if you have liability coverage only. In that situation, you would have to pay for your car damage yourself, and possibly sue the other driver for reimbursement.
However, if you or a passenger were injured, the situation is different. Therefore, you should call us and speak with an attorney before suing the uninsured diver.
UNINSURED MOTORIST COVERAGE
One of our lawyers recently received a phone call from someone who was confused about their insurance. They thought maybe their "uninsured" coverage on their policy would cover the damage to their car after being hit by another car with no insurance. Unfortunately, that is not what uninsured coverage covers. In Minnesota, uninsured motorist coverage only applies to auto accident injuries. It will help with medical bills and injury compensation, but not damage to your vehicle. It is also important to know that your uninsured auto coverage will only pay up to the amount of coverage you purchased – regardless of how serious your injuries are.
A car accident where the other driver doesn't have insurance causes many problems. Every driver is supposed to have car insurance.  It is the law. Unfortunately, about 10% of the drivers on the road are not insured. Our lawyers wish that the requirement for auto insurance was enforced better. However, having your own car well insured can be very helpful.  Uninsured auto insurance comes with every policy in Minnesota and is helpful to compensate you for your injuries.
If you are involved in a Minnesota car accident and have questions about your insurance coverage, call us and speak with a lawyer for a free consultation. Our lawyers have over 25 years' experience representing car accident victims throughout Minnesota.