COMPENSATION FOR INJURY – MEDICAL BILLS, WAGE LOSS, MORE
Our lawyers are often asked if someone injured can sue the person that injured them, and if it's worth it. The answer, of course, is that it depends on the situation.  Sometimes, just because you can sue doesn't mean that you should. However, if you were seriously injured and have significant medical bills and lost time from work, it may be smart to at least look into the question.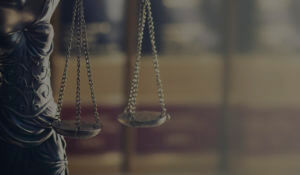 Before you can sue someone, you have to consider whether the accident was really their fault and the extent of your injuries. Another consideration is whether your injury was caused by an accident or intentionally. If someone intentionally injures you, for example by attacking you, you can sue them for compensation. However, you may have trouble collecting any judgment.  When our Minnesota attorneys sue someone for injuring our client, we usually rely on the other person's insurance to pay the judgment – but insurance only covers an accident, not an intentional act.
ACCIDENT INJURY LAWSUIT ISSUES
In many of the accident cases our lawyers handle, the other person will admit that the accident was their fault.  In those cases, the primary issue is often the extent of our client's injury.
The other person's insurance company may claim there was a preexisting condition or that the injury is not as bad as we say it is.  In those cases, even though the other person admits fault, we still have to sue them because their insurance company is unreasonably refusing to pay fair compensation to our client. (The case is technically against the person who caused the accident, but it is really a dispute with the insurance company. Therefore, it usually does not affect the at-fault person very much.)
However, there are also many cases where the other person, or a business, doesn't admit their fault.  In those case, our attorney must prove the accident was the other person's fault. For example, with a defective product we often have to hire an expert to determine the cause of the accident.  There are, of course, car accident cases where the other driver claims to have had a green light when we have to prove they ran a red light. And there are many other similar situations where our lawyers have to investigate and prove the other person was at fault before we can sue them for our client.
If you are injured in an accident in MN and have questions about whether you can sue for medical bills or missing work, call us and speak with a personal injury lawyer.  We will provide a free consultation to answer your questions and explain your rights.