BURN FROM DEFECTIVE PRODUCT
We have had quite a few cases where our client was burned by a defective product.  Our lawyers have handled propane tank explosion, burns from a defective gel pot, electrical burns, burn from laser treatment, and many others. Sometimes the burn injury is caused by improper use of the product, and sometimes it is caused because the product itself is defective. The product may be manufactured or designed improperly causing a short circuit, explosion, or gas expulsion. Or, the product may have poor instructions and warnings so that the user is unprepared for the possible consequences.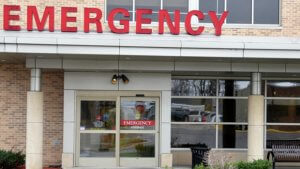 In cases where the product is defective, our personal injury lawyers pursue the claim against the manufacturer or distributer of the product. Our focus is to get compensation for our client. MN law hold the manufacturer strictly liable when their defective product injures someone. Our lawyers help people get compensation for hospital or medical bills, lost time from work, and other compensation for the burn injury and scars.
SAVE EVERYTHING FOR YOUR DEFECTIVE PRODUCT CASE
If you are injured because you were burned by a defective product, it is very important if possible to save the product and all pieces or parts of it. Try to keep everything in exactly the condition it was in at the time you were injured. Don't throw anything away, don't have anything fixed, just save it.
The product will ultimately have to be examined by experts, and they need to see everything the way it was at the time of the incident. If you were burned by a product over which you don't have control, e.g. a laser procedure at a doctor's office, make sure to notify the business owner to save the product as it is. Also, call an attorney as soon as possible so we can follow up for you and gather all appropriate evidence.