CAN YOU STILL GET COMPENSATION FOR ACCIDENT INJURY WITH PREEXISTING CONDITION?
The answer to this question is yes. Our personal injury lawyers have had many cases where a prior injury was made worse. Most common is a preexisting back injury.  However, it amazes us how often this issue comes up in different situations. Just for one example, we have had many clients with a bad knee who then have a slip and fall accident that further injures that same knee.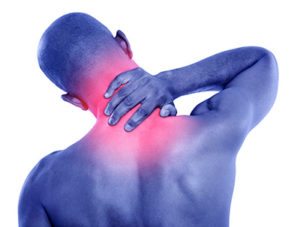 The insurance company will always resist paying compensation for an accident where there is a preexisting condition. This is not surprising. If the problem was already present before the accident, how do they know your current symptoms are really because of the accident?  The best answer is being able to document a difference in the injury.  For example, with a prior neck or back injury, earlier MRIs may show a specific degree of nerve impingement. If the impingement is noticeably worse on an MRI after the accident, it is good evidence that the accident made the injury worse.
It is also important to have a supportive doctor. Our lawyers have had many cases where our client had a prior surgery and then reinjured the body part in a later accident.  The surgeon in those cases is often very sympathetic to their patient / our client. For one thing, the surgeon is upset that someone wrecked their good work. The doctor's statement can be very persuasive.
LEGAL HELP WITH ACCIDENT INJURY COMPENSATION
If you have been injured in an accident, you are welcome to call us for a free consultation. Our attorneys have more than 25 years' experience helping injured people throughout Minnesota. We will listen to your situation and advise you of your rights.  If you have a preexisting condition, we will discuss with you whether we can prove the accident made it worse. The primary purpose of our personal injury attorneys is to make sure you get the compensation you are entitled to.