DO TWO PEOPLE INJURED IN CAR ACCIDENT NEED DIFFERENT LAWYERS?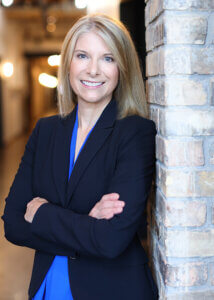 Can two people in a car crash hire the same lawyer? The answer depends on the particular situation. Our lawyers are asked this question frequently. In addition, we often have to think about this issue for ourselves.
If there are two people in a car, and the accident was obviously caused by the other car, one lawyer can usually handle both cases. However, if the driver may have been partially at fault, they should get different lawyers. This is because the passenger may have a case against his driver, even if his driver was only partially at fault.
For example, if the other car ran a red light, but your driver was driving faster than the speed limit. The other driver will be mostly at fault, but your driver may be partially at fault. Therefore, you should get different lawyers because you may need to sue your driver as well as the driver of the other car. This is an issue our car accident lawyers always look at before taking both cases.
WILL THERE BE ENOUGH INSURANCE COVERAGE FOR EVERYONE IN THE CAR?
Another issue that can come up is whether there is enough auto insurance for everyone in the car.  In most cases, this is not a problem for two people in a car. Insurance policies usually have a separate limit for individuals and the total accident. For example, if the other car's insurance coverage is $100,000/$300,000.  That means the insurance will pay a maximum of $100,000 to any one person, and a maximum of $300,000 for the accident.
So, if there were three people injured in the crash, they each could get a maximum of $100,000.  However, if there are more than three people injured in the car accident, there may not be enough coverage.  That means there will be a conflict in how to divide up the available money, and the people should have their own lawyers. Likewise, of course, if there was a multi-car crash.
CAR ACCIDENT LAWYERS MN
The legal and insurance issues after a Minnesota car accident are complicated. Whether injured victims need separate lawyers is just one issue to be looked at. If you have been injured in a car accident, call us for a free consultation. An experienced attorney will answer your questions and make sure your rights are protected. Our car accident lawyers take cases throughout Minnesota.