HIT BY WRONG WAY DRIVER CAUSES SERIOUS INJURY – CAR ACCIDENT LAWYERS
A Woodbury man was hospitalized with serious injuries after his car was hit by a wrong-way driver on the freeway. The accident happened early Sunday morning. "I had time to say, 'Oh boy,' and I tried to swerve," said the 64-year-old driver from his bed at Regions Hospital in St. Paul. "And I got hammered."
The Minnesota State Patrol says the driver who caused the crash was first reported driving the wrong way on I-694 in White Bear Lake at 4:22 a.m. Sunday. He headed south in the wrong lanes on I-35E and a trooper stopped him. When the trooper approached the vehicle, the driver appeared to be under the influence of a drug. However, before the trooper could grab the keys, the driver fled, injuring the trooper's arm. Further, he was again going the wrong way on I-35E at 80 to 100 miles per hour.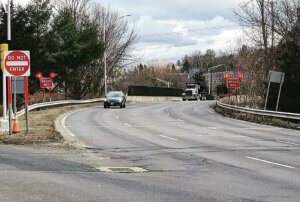 DRIVING WRONG WAY ON HIGHWAY
The car accident victim was on his way to work on I-494 westbound.  The driver of a Kia Sportage SUV entered the wrong direction from the 35E ramp, slamming into his Honda Accord. "Next thing you know, glass is flying and I'm twirling around," the injured victim said. "I firmly believe without my seatbelt, I'd be dead."
Both the suspect and the victim were brought to Region's Hospital in St. Paul. "I just hope he's OK," the injured victim said about the wrong way driver. "I'm sure he's hurt too." "That guy's got enough problems without me hating him or anything." "I just hope the young man can get his life fixed." To be sure, this is a compassionate sentiment. However, at a minimum, the driver's license needs to be restricted.
SERIOUS CAR ACCIDENT INJURIES
As for the car crash victim himself, he is suffering from a broken wrist, and a cracked sternum and ribs. Not surprisingly, he says he's feeling "very, very lucky" to be alive. "I tell you, God is looking down on me today," he said. Even luckier – he survived a similar experience in 1991. He says a car driving the wrong way hit him on I-94 when he was headed home from work. That time, he says, he wasn't really hurt. "But what are the odds of that happening to a guy twice?" he wonders.
The wrong-way driver has not been identified by authorities. However, has been arrested and will be booked in the Ramsey County Jail when he is released from the hospital.
Crashes from a car driving the wrong way on a divided highway in Minnesota and nearby Wisconsin counties have claimed the lives of at least 14 drivers and passengers within the past 12 months. If you are injured in a car accident because another car was driving the wrong way on the highway or a road and hit your car, call us and speak with a lawyer for a free consultation.  Our auto accident attorneys have 25 years' experience. We represent people injured because of a bad driver speeding, driving the wrong way, driving drunk, running a red light or stop sign, changing lanes without looking, rear ending the car ahead, and many other problems.
TOP CAR ACCIDENT ATTORNEYS
When you call us, a top MN car accident lawyer will explain your rights to you and make sure you are treated fairly by the auto insurance company. We will make sure your medical bills get paid and other compensation you are entitled to. We have offices where you can meet a car accident attorney in Edina, Minneapolis, Woodbury, and St. Louis Park.  Our lawyers will also come to your home in St. Paul MN, Roseville, Forest Lake MN, and White Bear Lake. Likewise, we come to Brooklyn Park, Brooklyn Center, Anoka, and other cities throughout Minnesota.