MENINGITIS INFECTION MN LAWYER
The Rochlin Law Firm, Ltd. is currently taking cases for people injured in the meningitis outbreak associated with epidural steroid injections for back pain. The bad steroids were produced by the New England Compounding Center (NECC). As of today, 5 cases of meningitis have been confirmed in Minnesota. Nationally, more than 200 people have fallen ill and 15 have died in the outbreak.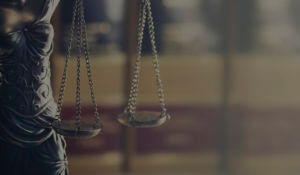 Hundreds of people in MN had spinal injections with NECC steroids that may have been contaminated with dangerous fungus. The CDC has required spinal taps and other tests, which are painful and expensive, to check for infection. Many of these individuals have also been suffering from the emotional distress of having to wait to see if they contracted meningitis, which can have serious complications.
Two MN clinics received the NECC steroids:
-MAPS (Medical Advance Pain Clinic) — locations in Eden Prairie, Edina, Shakopee and Maple Grove.
-Minnesota Surgery Centers — in Edina and Maple Grove.
If you or a family member were adversely affected by an NECC steroid in MN, please contact our office to discuss your rights and speak with an attorney regarding compensation for a spinal tap and emotional distress. Our personal injury lawyers will gather your medical records and medical bills, any documentation of lost wages and other issues that arose because of this incident, and we will make sure you are fairly compensated.
PERSONAL INJURY LAWYERS
The Rochlin Law Firm handles personal injury cases throughout Minnesota. We can help with any kind of injury accident including car accidents, dog bites, slip fall, and many others. When you call our office you will speak with an experienced attorney. We will answer your questions and explain your rights. Our primary purpose is to get you appropriate compensation for your injury. This includes medical bills, lost wages, and more.