WHAT TO DO IF YOUR DOG BITES SOMEONE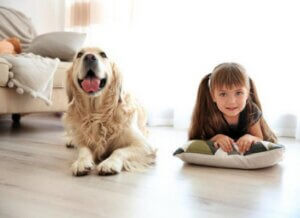 We are steadfast dog lovers and our family will always include at least one dog. However, as attorneys who represent victims of dog attacks and bites, we also understand the importance of laws that protect victims of dog-related injuries. The law in Minnesota says that if a dog bites or injures someone, the owner is automatically responsible, unless the injury was provoked by the victim or the victim was trespassing on the property. As dog owners, we accept this and understand that if our dog injures someone, we are responsible and we know that our homeowners' insurance – which covers us for injuries that are our fault – will pay medical bills and other compensation to the victim.
However, what can be done to protect a dog from being put down in the event it bites or injuries someone? A recent Minnesota Supreme Court decision highlights the importance of making sure that if your dog injures or bites someone once, you'd better do everything you can to decrease the chances of your dog injuring someone again.
EXAMPLE CASE
In Sawh v. City of Lino Lakes, the Sawh family dog injured a pedestrian by jumping on him. Police were notified, and informed the Sawhs that the dog had been classified as a "potentially dangerous animal" as defined by the Lino Lakes city ordinance. A few months later, the dog attacked a woman who was walking towards neighboring property, injuring her arm and hip. After this incident, the police sent a notification to the Sawhs that the dog had been designated a "dangerous" dog. After a hearing, a unanimous city council upheld the "dangerous dog" declaration but permitted the Sawhs to keep the dog if they followed certain safety precautions and maintained liability (homeowners) insurance.
Unfortunately, the dog attacked a third time – this time a furniture deliveryman – and the police seized the dog and informed the Sawhs of their intent to put the dog down. After the city council upheld the proposed action, the Sawhs appealed the matter to district court. The case ultimately ended up at the MN Supreme Court, which affirmed the city's decision to put the dog down.
The take-away from this case is that if your dog should bite or injure someone, you really need to make sure that you do whatever you can to make sure the dog does not attack or bite someone again. This may mean keeping the dog secured when people visit, keeping the dog confined to your property and on a leash when you take the dog out, and warning others not to approach the dog until they have your permission. Not only does this protect an innocent victim from a dog attack, but it can protect your dog from being put down, and your family from losing a loved one.
INJURED BY DOG LAWYERS MN
If you are injured by a dog in Minnesota, please call us and speak to an attorney as soon as possible. One of our lawyers will give you a free consultation about your dog bite or injury and explain your rights to you. We are Minnesota personal injury attorneys and our lawyers have more than 25 years' experience successfully handling hundreds of cases, including many cases where people have been bitten by a dog or are injured by a dog. Our attorneys will pursue the dog owner's homeowner's insurance to make sure your medical bills are paid and you are fully compensated.
We have big firm experience, but we are also able to provide small firm attention. An attorney can meet you to discuss your injured by a dog case at our offices in Minneapolis, Edina, Woodbury, and St. Louis Park. Our dog bite lawyers also meet people at their homes in many surrounding cities including St. Paul, Chaska, Chanhassen, Apple Valley, Richfield, Bloomington, Burnsville, Maple Grove, Brooklyn Center, and other cities throughout Minnesota.