UNINSURED UNDERINSURED AUTO INSURANCE – MN LAWYERS
Most people understandably want to pay as little as possible for their car insurance.  Unfortunately, too often this means purchasing only the bare minimum of coverage required by law. However, buying the minimum amount of insurance coverage not only leaves your assets with little protection if you cause an auto accident and seriously injure someone; it also leaves you and your family unprotected if you are the victims of a serious vehicle crash. If the other driver is uninsured or doesn't have enough coverage to fully compensate you, you won't have enough either.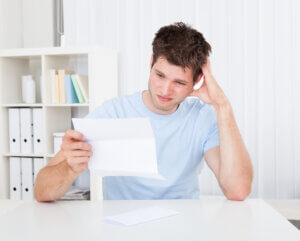 Uninsured Underinsured Auto Insurance MNWhen you buy automobile liability insurance coverage, it provides money for other people (i.e. when you are at fault for an accident). However, what many people often don't know is that every automobile liability policy in MN also comes with Uninsured and Underinsured coverage. Uninsured and underinsured coverage provide benefits that cover you and your family members. It will pay if you are the injured victim of a car accident caused by another driver.
In Minnesota, the Uninsured motorist and Underinsured Motorist coverage for your vehicle is usually the same as your liability coverage. If you can buy more Uninsured/Underinsured Coverage for your car, you should. It is inexpensive and can be very helpful if you are in an accident. Some insurers are now selling split limits, where the Uninsured/Underinsured coverage is less than the liability coverage. Don't accept this offer. You won't save much money, and if you purchase split limits, you are shortchanging yourself and your family.
AUTO INSURANCE STACKING
No-Fault (PIP) coverage: If you own more than one vehicle, your insurance agent is required by Minnesota law to offer you the benefit of no-fault "stacking." While the form on your insurance application most likely allows you to check the box for stacking, few agents discuss it or recommend it. And yet, for a relatively small cost, it can provide considerable benefits to you and your family.
What is stacking? If you are injured in a car accident, No-fault benefits will usually pay medical bills up to $20,000 and wage loss benefits up to $20,000. However, if you own more than one vehicle and "stack" your no-fault coverage, you can multiply the amount of your no-fault benefits by the number of cars you own. In other words, if your family owns 3 vehicles and you opt for "stacking," you and your family now have $60,000 of medical benefits and $60,000 of wage loss benefits. This can be very helpful if you have been seriously injured in a car accident and will be out of work for an extended time.
CAR ACCIDENT INSURANCE FOR SERIOUS CRASH
It's hard to imagine that you could be in such a serious car accident. What are the odds you will need that much medical coverage from your auto insurance? The good news is that serious accidents are infrequent. Therefore, the cost of ample auto coverage can be reasonable compared to the benefit of protection you are getting.
However, a "serious" accident doesn't necessarily mean that someone dies or is paralyzed. For many people, being out of work for a couple of months because of surgery can be a serious problem. Many people today do not have adequate health insurance coverage or have high deductibles. Plus, most people have little or no disability insurance if they cannot go to work.
Our auto accident attorneys have many clients who have been in accidents that do not involve life-threatening injuries.  Nonetheless, they end up in difficult financial circumstances because they did not purchase enough underinsured or uninsured auto coverage.
EXPERIENCED CAR ACCIDENT LAWYERS
Our lawyers always advise people that you at least look at the amount of automobile coverage you have and think about what coverage is appropriate for you. And of course, if you are ever injured in a car crash, call us.  An experienced MN car accident lawyer will discuss your insurance coverage and explain your rights to you. We are Minnesota personal injury lawyers. Our attorneys have more than 25 years of experience successfully handling hundreds of auto accident injury cases.
We have big firm experience, but we are also able to provide small firm attention. An attorney can meet you at our offices in Minneapolis, Edina, Woodbury, and St. Louis Park. We also meet people at their homes in many surrounding cities including Chaska, Chanhassen, Apple Valley, Burnsville, Maple Grove, Brooklyn Center, St. Paul, and throughout MN.