Insurance Company Car Accident Settlement Offer:  Should I Take It? Talk to an Experienced Minnesota Attorney First
After a car accident, the other driver's car insurance company will sometimes call you and offer a quick settlement.  They will usually offer $500 or $1,000 if you are not badly injured.  Sometimes they will offer the entire amount of their insured's policy limits if you were badly injured.  Before you do anything, you should ALWAYS consult with a top MN car accident attorney and discuss whether to accept any offer to settle from the insurance company. A good Minnesota car accident lawyer will give you a free consultation to discuss the settlement offer with you before you make a decision.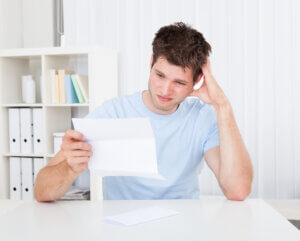 There are several risks that you should consider before you settle with the other driver's auto insurance. The first problem is obviously that you may settle your car accident case for too little or too soon and give up future rights. Even if you don't think you have been injured at all, it is not worth taking the insurance company's $500 offer. By doing this you are giving up all your rights. If you find out later that you actually were injured in the car crash or your injury is worse than you thought, you cannot go back. It's not worth the risk for $500.
CONSIDERATIONS BEFORE SETTLING CAR ACCIDENT CASE
Our car crash attorneys in MN have seen many personal injury cases where people do not realize they have been injured for days or even weeks after an auto accident. They regret they settled their case with the insurance by taking a small offer too soon after the accident. Our MN Car Accident lawyers have seen quick early settlement offers like this made by Progressive Insurance, State Farm, Allstate and several other auto insurance companies as well. Often, the insurance company's settlement offer is not at all fair given the situation or future risks.
Another potential problem with accepting or taking an auto insurance settlement offer too soon is that you could interfere with other insurance issues. These are situations where you should not take the insurance company offer without consulting an attorney first:
YOUR INSURANCE COMPANY HAS RIGHTS AGAINST THE OTHER INSURANCE COMPANY
(1) If your auto insurance paid to fix your car, they may have the right to get their money back from the other driver's insurance company. You are required by your insurance policy to cooperate with your automobile insurer to help them get their money back. If you accept an early settlement, you could interfere with this requirement.
(2) If your accident is caused by a commercial vehicle — like a semi truck — your car insurance company may also have the right to get reimbursed for any medical payments or wage loss they paid for you. Again, your policy requires cooperation, so you should not enter into any settlement with the truck's insurance company. Your settlement could interfere with your auto insurance getting their money back from the other driver's insurance.
(3) When you have medical bills from your personal injury car accident that were paid by your health insurance, they have the right to get paid back. Therefore, you could jeopardize your future health insurance benefits if you do not make sure they get paid back out of your insurance settlement.
YOU MAY HAVE RIGHTS TO ADDITIONAL COMPENSATION
(4) If you or someone in your car has been seriously injured and the other insurance company offers you their driver's policy limits, you most likely have the right to additional benefits.  This is called underinsured motorist benefits. It comes from your auto insurance and is in addition to the insurance from the other car. Settling your car accident claim too quickly with the other driver's insurance could forfeit the opportunity to get the underinsurance benefits you are entitled to. This could be substantial and important to you.
EXPERIENCED CAR ACCIDENT LAWYERS
Pam Rochlin and David Rochlin are experienced MN car accident personal injury lawyers with more than 25 years' experience. We have successfully handled hundreds of injury cases. Pam Rochlin is a former partner at Meshbesher and Spence and offers small firm attention and personal service. David and Pam are married, and we treat our clients like they are a part of our family.
We have offices where you can come to discuss your car accident personal injury case with a lawyer in Minneapolis, St. Louis Park and Woodbury. Our MN attorneys also meet our car accident clients at their homes. We come to St. Paul, Chanhassen, Chaska, Maple Grove, and Apple Valley. Also, Lakeville, Anoka, White Bear Lake, Brooklyn Park, and other cities throughout Minnesota. We will always provide you with a free initial consultation. Further, we never charge anything unless you receive compensation for your injuries.