COMPANY THAT MADE DEFECTIVE PRODUCT RESPONSIBLE FOR INJURY
In February 2014, General Motors recalled almost 800,000 small cars because the ignition switch could slip out of the "run" position, shutting off the engine, as well as safety features (like airbags), while the car was being driven.  The recall eventually expanded to 2.59 million vehicles.  Before and since the date of the recall, many Americans have been injured or killed as a result of these defective ignition switches.
A defective product attorney who is representing some of these victims recently publicized e-mails from General Motors that were discovered as part of the litigation of these cases.  As reported by the Associated Press from Detroit, these emails revealed that General Motors ordered a half-million replacement ignition switches nearly two months before telling the government of a safety recall. 
According to reports, the email chain "from December through February shows that a contract employee for GM inquired about the parts on Dec. 18, 2013, and ordered them from Delphi the following day.  They were preparing to replace parts on 500,000 to over 700,000 vehicles," but GM "did not report a safety defect to the National Highway Traffic Safety Administration until 51 days later, on Feb. 7, 2014."
HOLDING COMPANY RESPONSIBLE FOR DEFECTIVE PRODUCT
Why didn't GM alert drivers sooner about this defect in their product?  That was the question being asked by the consumers and the families of the people injured or killed. The attorney who disclosed the e-mails said that between the time the purchase order for these replacement ignition switches was made and the time when the recalls were announced, multiple accidents occurred.  Of his clients alone, this included 45 accidents and one death.
Every day, consumers throughout the United States are seriously injured or killed by poorly designed or defectively manufactured products or equipment that malfunctioned or broke. Too often, as seems to be the case with General Motors in the situation above, corporations place a greater priority on profits than they do safe design and quality control of their manufacturing processes or the risk to their reputation and bottom line if they report a defect in their product.  This places consumers' lives in jeopardy.
Our defective product lawyers in Minnesota have seen many cases of defective products or equipment disfiguring and maiming innocent people. We take these cases very seriously and pursue the negligent manufacturer to get fair and complete compensation for our clients.
DEFECTIVE PRODUCT INJURY COMPENSATION IN MINNESOTA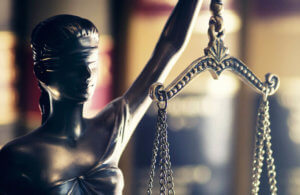 MN has strict product liability laws that hold manufacturers and sellers liable when their defective or malfunction product, defective equipment or defective machine injures someone. This makes sense for several reasons. Two of the primary reasons are:
1) The manufacturer is in the best position to make sure they have designed and manufactured the product, equipment or machine safely, and knowing that they will have to pay for the damages if they injure people is a good incentive to make sure they don't make defective products or defective equipment in the future; and
2) The manufacturer is in a better position to pay for the medical bills and other costs for the person injured by a defective product or defective equipment because that is the business they are in and they can spread the cost over the many sales that they make – versus the unlucky injured person having to pay the whole cost themselves.
WHAT TO DO IF YOU ARE INJURED BY A DEFECTIVE PRODUCT IN MN
To successfully pursue a product liability claim after an injury, MN law requires that the injured person must prove (1) that he or she was injured, (2) that the manufacturer's product caused the injury, (3) that the injury resulted from a defect in the manufacturer's product, and (4) that the defect existed in the product when it was sold by the manufacturer. To meet these requirements, you have to be able to show strong evidence. Our lawyers have helped many people in product accident cases prove their case and get fair compensation for their injuries.
The first most important thing to do if you are injured by a defective product or machine is to SAVE the defective product in EXACTLY the way it was when you were injured. If you are injured because your furnace exploded, or your liquid gel fire-pot exploded, don't get anything fixed or throw anything away. If an electric drill short circuits, or the blade on an electric saw breaks, save everything exactly as it is.
SERIOUS INJURY CASE
A lawyer in our office successfully represented a man whose foot was amputated because a trailer hitch malfunctioned when a bolt broke and the hitch crushed his foot.  We were successful because our client's family saved the hitch and the broken bolt which allowed us to identify and prove the defect. In other words, save the whole product and all its parts. It is very important to save the product, including broken pieces and everything affected. DON'T throw ANYTHING away or get ANYTHING fixed. Also save anything that is burned or damaged by the defective product. If you happen to still have the packaging or the receipt for the product, that is helpful as well.
The next most important thing to know and do if you are injured by a defective product is TAKE PICTURES, and GET THE NAMES and phone numbers of witnesses.
DEFECTIVE PRODUCT INJURY ATTORNEYS
If you or a loved one has been injured in Minnesota by a defective or dangerous product that broke or malfunctioned, equipment or machine, we can help. Our product liability attorneys take these cases whether the product injury occurs at home, at work, or elsewhere. Our top MN defective product  lawyers have successfully recovered millions of dollars in settlement and verdicts for people injured by defective products and other accident injuries.
A product liability injury attorney can answer your questions and offer guidance in the wake of any type of injury or the loss of a loved one caused by a dangerous or defective product. Because these cases usually involve an injured consumer fighting a large corporation, it is critical to involve a personal injury attorney who is experienced in product liability cases. We tirelessly battle large corporations and insurance companies to get our clients the compensation they deserve.