PENALTY FOR DRUNK DRIVING INCREASE WITH AMOUNT OF ALCOHOL CONSUMED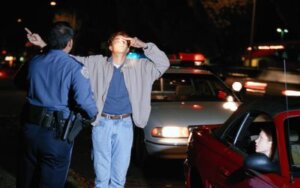 The Minnesota Legislature recently increased the penalties for a drunk driver in some situations. This is good news for Minnesota. Our lawyers see first-hand the severe impact drunk drivers have when they cause an auto accident.  We sue the drunk driver and the bar when they injure our clients in a car accident. The lawsuit can get some justice for our clients. However, it is important that the drunk driver face criminal penalties as well. Here is an excerpt of a report we saw over the weekend in the Star Tribune about the change in the law:
"The Legislature this year lowered the threshold for a gross misdemeanor drunken driving offense to a blood-alcohol concentration (BAC) of .16 percent. That's still twice the legal limit for misdemeanor DWIs, but it's .04 percentage point lower than the previous trigger for seriously impaired driving violations.
LONGER JAIL SENTENCES FOR DRUNK DRIVERS
The change will expose those drunk driver defendants to maximum one-year jail terms, up from 90 days under the misdemeanor standard. Also, it triples the current $1,000 maximum fine. And it authorizes stiffer bail. Gross misdemeanor convictions also can mean stiffer penalties for subsequent DWIs.
Research shows that the likelihood of getting involved in an accident spikes above a BAC of .15, said Sen. Ron Latz, DFL-St. Louis Park, the chief sponsor of the legislation in the Senate.
From 2011 through 2013, 77 people died in Minnesota and 42 others were injured in crashes involving drunk drivers with BAC levels between .16 and .19. Tragically, an average of 99 people die each year in all alcohol-related accidents in Minnesota. Further, an average of 2,440 are injured.
Alcohol-related traffic crashes in Minnesota cost an estimated $204 million in medical expenses, property damage and lost productivity."
LAWYERS THAT SUE DRUNK DRIVERS
At the Rochlin Law Firm, our lawyers have represented many people injured by drunk drivers.  When our attorneys sue the drunk driver, we get financial compensation and some measure of justice for our clients. If you or a family member are injured in an auto accident caused by a drunk driver in MN, please call us and speak with an experienced lawyer about your case.  We will provide you with a free consultation at our office or your home. We never charge anything unless we get compensation for you. The primary focus of our attorneys is to make sure you are fully compensated after your accident.