PENALTY FOR DRIVING WITHOUT INSURANCE NEEDS TO BE ENFORCED
Our car accident lawyers frequently get cases where the other vehicle that caused the accident doesn't have insurance.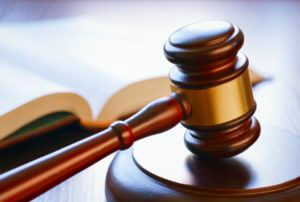 Driving without insurance is a misdemeanor in Minnesota. The statute that addresses this is Minn.Stat. Section 169.797. (There is also a separate law and penalty for not producing proof of insurance upon request by a police officer.) Penalties and fines are assessed for driving without insurance after your first and second offense. However, they increase dramatically after that.
Upon your third offense within 10 years, you could be found guilty of a gross misdemeanor. This means losing your driver's license and registration for an entire year and spending up to 90 days in jail. Further, fines can go as high as $3,000 in Minnesota for repeatedly driving uninsured. There is also a penalty to the owner for owning an uninsured vehicle even if someone else is driving it.
DON'T LET UNINSURED DRIVER GET AWAY WITH IT
| | First & Second Offenses | Third Offense |
| --- | --- | --- |
| Fine | $200-$1,000. | $200-$3,000. |
| Driving Privilege | Driver's license, registration and license plates suspended for up to 30 days. | Driver's license, registration and license plates suspended for up to one year. |
| Community Service & Imprisonment | Possible community service in lieu of fine. | Possible community service in lieu of fine, and no more than 90 days in jail. |
| Reinstatement fee | $30 fee, and SR-22 certificate. | $30, and SR-22 certificate. |
One frustration for our car accident attorneys is that these Minnesota penalties are rarely enforced. Unfortunately, uninsured drivers and vehicle owners often just get away with it. The responding police officer frequently doesn't issue a citation, even if the driver admits to driving without insurance.  Even when the other driver gives the police false insurance information, e.g. shows an insurance card but the insurance policy lapsed or is not in force, the police will only rarely follow up on that criminal act.
UNINSURED MOTORIST COMPENSATION
When an uninsured driver causes an auto accident, it results in a number of problems: The person that was hit can't get their car repaired unless they have collision coverage. Even if you do have full coverage, you will have to pay a deductible despite the accident being the other driver's fault.
Driving without auto insurance is also a problem for everyone because it makes all the insured drivers' cost of insurance go up.  This is because, when you buy car insurance, part of what you are insuring against is the possibility that you will get hit by an uninsured driver. You are basically paying for the other driver's car insurance. If there were fewer uninsured drivers, that risk would go down and the cost of your insurance would go down.
If you are in an auto accident and the other driver doesn't have insurance, call us and speak with a lawyer for a free consultation.  We will help you get the uninsured compensation you are entitled to from your auto insurance company. Our attorneys will also work with the police to encourage them to prosecute the uninsured driver.