THIS WEEK IS THE

20

th ANNIVERSARY OF ROCHLIN LAW FIRM
We are very happy to say that this week is the 20th anniversary of the start of the Rochlin Law Firm.  To the memories:
Pam Rochlin and David Rochlin had both been lawyers for about 10 years, married but working separately. When the opportunity to start our own firm together came up suddenly, just a few weeks before the start of 1999, we jumped on it.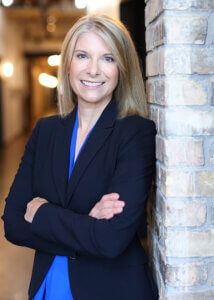 We started in very small offices with no employees, no salary, and just a few clients (and two small children at home, a mortgage, ….) It was a bit scary, but also an exciting challenge.
Fortunately, we had a bunch of lucky breaks along the way:
Pam's great investigator from Meshbesher left his job there at about the same time.  He helped us for over ten years to make sure we could prove the cause of many serious accidents.
A family friend was starting an "executive suites" business in a building near our home that we could move into immediately. It was space we could easily transition out of as the firm grew and we were ready for our own larger space.
Then, we found our first great secretary who was just a couple years out of high school.  She stayed with us for 10 years and became a lifetime friend.
WITH GRATITUDE 
We have been lucky to find many great employees over the years. There have been many supportive doctors that helped prove the extent of our clients' injuries. We have also had the support of many friends, former clients and other lawyers who have referred us so many great clients.  Our clients are people we have enjoyed working with, getting to know, and even becoming friends with. The resources of the Minnesota Bar Association and other professional groups have also been helpful.
We are frequently asked, "how is it working with your spouse?" We always explain that we don't exactly work side by side. In fact, we don't even always see each other during the day.  But the short answer is that it has been great for us.  We are very happy we made this decision and appreciative of the help and luck we have had along the way.  We definitely hope to be doing this for many years to come.