SHOULD YOU TALK TO LAWYER BEFORE REPORTING CAR ACCIDENT CLAIM TO INSURANCE?
The answer to this question mostly depends on the seriousness of the accident.  In many cases where there is just vehicle damage, there is no reason to talk to a lawyer before reporting the claim to your insurance company.
However, if you have been injured in a MN car crash, it is a good idea to talk to a lawyer first. You need to understand your rights before talking to any insurance company in an injury case. Of course, if there is any possibility of criminal charges against you or anyone in your vehicle, you should contact a lawyer immediately.
In either event, don't give a recorded statement to any insurance company until you have spoken with a lawyer.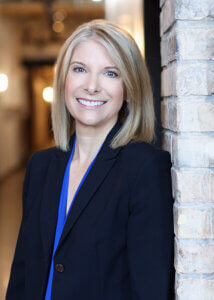 Most importantly, if you were seriously injured in the car accident, it is best to talk to an experienced lawyer before talking to the insurance company.  The insurance coverage issues can be complicated and you need to know your rights. It is very possible to harm your interests if you say the wrong thing or say something the wrong way to the auto insurance company. An experienced car accident lawyer will help you understand the issues in your case.  We make sure you get all available benefits and compensation.
GET RESULTS WITH ATTORNEY PAM ROCHLIN
If you have been injured in a MN car accident, you are welcome to call us for a free consultation with an attorney. Our primary focus is to make sure your medical bills are paid, lost wages reimbursed, and future needs provided for. Our lawyers have recovered millions of dollars for people who have experienced pain and suffering in a car crash. Pam Rochlin has been representing car accident victims throughout Minnesota for over 25 years. Clients consistently rate her as providing good service and getting great results. She has been voted a MN Super Lawyer for many years.