INJURY WAIVER TOO MUCH AT HEALTH CLUB – THINK TWICE BEFORE JOINING
Our lawyers recently had the opportunity to read the LifeTime Fitness liability waiver policy.  The waiver applies to members, guests, and even people just wanting to tour the facility.  They have everyone sign it before coming into the club. We think it is reasonable for an athletic club liability waiver to include things like injuring yourself on the equipment or in the pool with no lifeguard on duty.  Those are the types of risks people expect when going to a health club.
But Life Time fitness goes far beyond this with their waiver.  Their injury waiver says they are not responsible even if their equipment is defective or they injure you by obvious negligence.  For example, say you are injured in the dining area because their employee accidentally spills hot grease from the kitchen on you.  With the waiver, LifeTime would have no responsibility for medical bills or anything else. A more likely example is if they are mopping the floor without putting up "wet floor" sign.  If you slip and fall, you cannot sue them for your injuries.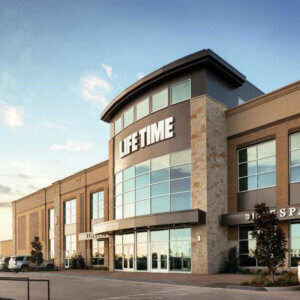 GIVING UP YOUR RIGHTS AT A HEALTH CLUB
Just as bad, the LifeTime Fitness waiver requires you to give up any rights to your own image or privacy.  They have the right to photograph you while you are working out, or anytime you are on their property.  They can then use your pictures in their advertising or however they want.  You also have to give them the right to call, text or email you at any time.
It is important to know that this waiver is enforceable in Minnesota and hiring a lawyer is unlikely to get you out of it if you are injured at a health club.  It's sad because LifeTime is a great facility that looks like a lot of fun.  But their liability waiver basically relieves them of responsibility for almost anything they do. This goes too far and is a reason not to purchase a membership there.