INJURED IN CAR ACCIDENT DO I HAVE A CASE?
Can you get compensation after being injured in a car accident? The short answer is yes. If the car accident was the other driver's fault, you probably have a case against the other driver's insurance. If the crash was your fault, you are at least entitled to No-Fault benefits from your own auto insurance.  No-Fault benefits will pay medical bills, and lost wages. You may also have a case if you were a passenger, and the driver of the car you were in was at fault.  It doesn't even matter that the driver is in your family.
INJURY COMPENSATION THRESHOLD IN MN
No Fault benefits after a MN car accident injury are automatic. But additional compensation for other things like pain and suffering depends on how injured you are. Part of the No-Fault law is the requirement that you meet a certain threshold before you have a case for additional car accident compensation. Basically, to meet this threshold, you must either have had $4,000 in medical expenses, a 60 day disability, or a permanent injury.
Sometimes you will meet the threshold immediately if there is a bad crash and serious injury requiring urgent treatment. However, in many cases you will not know how serious your injury is until days or weeks after the car accident. There will be questions and legal issues that come up more immediately. Fortunately, you can call our office and discuss your case with a car accident lawyer even before you know the full extent of your injuries.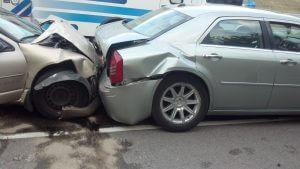 CALL OUR CAR ACCIDENT LAWYERS FOR A FREE CONSULTATION 
Pam Rochlin and David Rochlin are MN personal injury lawyers with more than 25 years' experience. We have represented hundreds of car accident injury victims throughout Minnesota. When you call our office, you will speak directly with a lawyer who will answer your questions and advise you of your rights. There is no charge for the initial consultation, and we never charge anything unless you receive compensation for your injuries.