TRAGIC CAR ACCIDENT REPORTED IN WOODBURY – TEENAGER KILLED FRIENDS INJURED
Woodbury Police reported a single vehicle car crash on Saturday that left one teenager dead and four injured.  At 11 p.m. Saturday, a 2015 Honda Accord veered off Settlers Ridge Parkway at Sundance Lane in Woodbury.
Unfortunately, a 17-year-old East Ridge High School student died in the car accident, according to Woodbury police. In addition, four other students in the vehicle were injured. All of the teenage boys were 17 and attending East Ridge High School.
The car hit a tree, and the force of the impact split the car in two. The one teenager was ejected from the car and died at the scene. The driver was taken to Woodwinds Hospital; however his condition is not known. In addition, three others in the car were taken to Regions Hospital, where they remain in serious but stable condition. Police did not release other details.
Classmates of the boys and school officials were stunned by the crash. An impromptu memorial area sprung up at the site of the accident, with flowers and signs. The South Washington County School District is providing grief support services to students.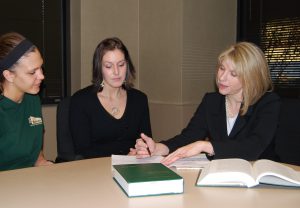 CAR ACCIDENT LAWYERS FOR MN TEENAGERS
No one wants to be involved in as serious car accident.  However, if you are injured in a crash, or a family member is killed, there are complicated insurance issues that must be addressed.
Pam Rochlin is a top rated MN car accident lawyer with more than 25 years' experience. She has represented people in hundreds of car accident cases throughout Minnesota, including many teenagers.  Our lawyers have recovered millions of dollars for people injured in car accidents, as well as survivors of family members who have been killed. We will answer your questions and sort out the insurance issues for you. Our primary focus is to make sure you and your family get all of the insurance compensation you are entitled to.