INJURED IN ACCIDENT, WILL MEDICARE PAY MEDICAL BILLS?
Our personal injury lawyers handle many cases for people on Medicare. There is often a misconception that Medicare won't pay medical expenses for an accident where there could be an injury claim.  That is not true. Medicare will pay medical bills even if there is a potential claim against another party.  However, the insurance issues can get a bit complicated.
For example, if you are in a car accident.  With a car accident in Minnesota, YOUR auto insurance pays the first $20,000 of medical bills. This is true even if the accident was the other driver's fault. However, once your auto insurance has exhausted their medical coverage, Medicare will start paying. One of the complicating issues is that if you get a settlement from the other driver's insurance, Medicare is entitled to repayment of what they paid.  That comes out of your settlement.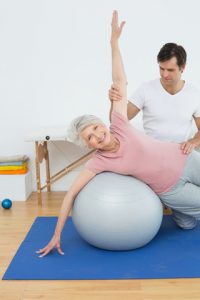 If you have been bitten by a dog or injured on someone's property, there may be medical payment coverage available from the property owner's insurance. In cases like that, the medical payment coverage pays first, and then Medicare starts paying. Again, however, Medicare gets their money back out of your settlement.
PERSONAL INJURY LAWYERS FOR PEOPLE IN MEDICARE
Our attorneys have more than 25 years' experience representing injury victims throughout Minnesota.  If your medical insurance is through Medicare it is important to work with a lawyer who understands that system. When you call our office, you will get a free phone consultation with a lawyer. A top personal injury attorney will answer your questions and make sure your rights are protected. Our primary focus is to make sure you get the compensation you are entitled to. We have office in Minneapolis, Edina, and Woodbury.  Our lawyers also meet people at their homes throughout MN.