YOU CAN BE REIMBURSED FOR HOUSECLEANER AND MORE AFTER CAR ACCIDENT INJURY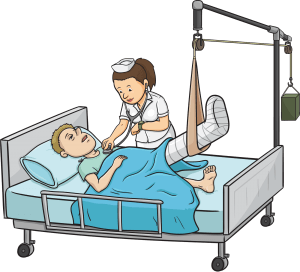 Every vehicle in Minnesota comes with No-Fault insurance.  Unfortunately, most people don't know what this means. Our car accident lawyers explain auto insurance to people every day. In most cases, No-Fault insurance comes from YOUR insurance after an auto accident. Your insurance pays your medical bills and lost wages from a car accident injury. Even if you are a passenger in someone else's car, your insurance pays your bills.
However, there are other No-Fault insurance benefits as well. In serious injury cases, people can't perform their usual household activities. They will ask if they can be reimbursed for cleaning and other help. The answer in a car accident case is yes. One of the No-Fault insurance benefits is called Replacement Services. Replacement services after a car accident injury allows you to pay others to help you with chores you usually do for yourself. For example, help cleaning your house, cooking, getting groceries, yardwork, etc. Unfortunately, this benefit is limited to $200 per week. But that can still be helpful for someone limited in what they can do for their self.
HOW TO GET REIMBURSED FOR HOUSEHOLD HELP AFTER CAR ACCIDENT INJURY
If your car accident injury prevents you from doing your usual household activities, the first step is to get a doctor's note. The doctor will list restrictions, such as limiting lifting or bending. You then just send the doctor's note to your auto insurance adjuster. Some adjusters will want to see proof of payments you made for house cleaners or other help. However, that is not technically required in most cases. If the adjuster is not cooperative, our lawyers can straighten this out for you.
Our auto accident lawyers have more than 25 years' experience representing people for their injuries. If you have questions about insurance coverage, you are welcome to call us for a free consultation. We will answer your questions and advise you of your rights. Further, we make sure you get the compensation you are entitled to. Our lawyers handle cases throughout Minnesota.