WHAT HAPPENS IF CAR ACCIDENT IS OTHER DRIVERS FAULT BUT I DON'T HAVE INSURANCE
Can you still sue the other driver even if you were driving without auto insurance? The answer is yes.
Of course you should have insurance on your car. It is the law. Not having your own auto insurance leaves you unprotected in many situations.  For example if YOU cause an accident.  Not to mention, if you are caught driving without insurance you will get a ticket.  But if someone else causes the crash, your lack of insurance won't allow their insurance to avoid payment.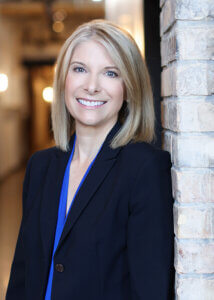 HOW ARE AUTO ACCIDENT MEDICAL BILLS PAID?
In most car accident cases, YOUR auto insurance pays your medical bills, no matter who was at fault.  That is what "No-Fault" means for Minnesota car accidents.  However, if you don't have car insurance, your health insurance will pay your medical bills. When your case is settled, the other driver's insurance will repay your health insurance.
One serious disadvantage from not having your own car insurance concerns lost wages. Many of our cases result in our clients missing time from work.  When you have your own auto insurance, your insurance will reimburse at least a portion of your lost income. Your insurance will start paying you right away after the accident.  This can help with rent or mortgage payments, groceries, etc. If you don't have auto insurance, you will not get this benefit. The other driver's insurance will still ultimately have to include lost wages in your final settlement. However, you won't get it immediately after the accident like you would if you had your own insurance.
EXPERIENCED CAR ACCIDENT INJURY LAWYERS
The Rochlin Law Firm has been helping injured people get necessary compensation for more than 25 years. Our car accident lawyers have successfully represented hundreds of people throughout Minnesota. Yes, you should have car insurance.  But you are entitled to compensation even if you were uninsured – if the crash was the other driver's fault. If you have been injured in a car accident, call us for a free consultation. An attorney from our office will answer your questions and explain your rights to you.  We never charge anything unless you receive compensation for your injuries.