DRUNK DRIVER CAR ACCIDENT – MN LAWYER
Every year our attorneys represent people injured, or the families of people killed, because of drunk driver car accidents in Minnesota. Too often, it is a repeat offender with no driver's license and no insurance. The State Patrol and local law enforcement agencies always have extra enforcement this time of year to look out for the drunken driver on the road, but you should still be careful and watch for cars being driven erratically.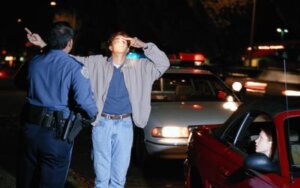 Our car accident lawyers recently noticed an article on Yahoo about the history of drunk driver crashes in MN. Here are a few of the statistics we found most interesting:
Minnesota's first DWI Law was enacted in 1911.
When baby boomers began to drive in the 1960s more than 60% of traffic deaths were due to drinking and driving. This started to decrease in the 1980s. Currently about 30% of all fatalities are alcohol related.
Over 570,191 Minnesotans [10.7 % of the population] have one or more DUIs on their record. Of licensed drivers in the state, 1 in 7 have one or more incidents on record, 1 in 17 have two or more and 1 in 30 have three or more. A startling 1,265 Minnesotans have had 10 or more drunk driving incidents.
In 2011, there were 29,257 drunk driving incidents, with 1,903 being underage drivers.
If you or someone you know is ever injured or killed because of a drunken driver crash or accident, e.g. you were hit by a drunk driver, please call us and speak with a MN auto accident lawyer right away. Particularly in drunk driving cases, early investigation can be crucial because there may be a claim against the bar for over serving the drunk driver. We are Minnesota personal injury lawyers and our attorneys have more than 25 years' experience successfully handling hundreds of car accident injury cases. We have sued many drunk drivers who have caused an auto crash, and we have also sued the bar that illegally over-served them. Our attorneys also represent people injured at bars. The initial consultation is free, and we only charge based on the compensation you receive.
Pam Rochlin previously was a partner at Meshbesher and Spence where she gained big firm experience. With big firm experience, we also provide small firm attention. An attorney can meet you to discuss your drunk driver car accident injury case at our offices in Minneapolis, Edina, Woodbury, and St. Louis Park. Our injury lawyers also meet people at their homes to discuss drunk driver accident cases in many surrounding cities including Chaska, Chanhassen, Richfield, Burnsville, Maple Grove, Brooklyn Center, Rogers, St. Paul, and other cities throughout MN.