NECK PAIN WHIPLASH AFTER CAR ACCIDENT – MN LAWYER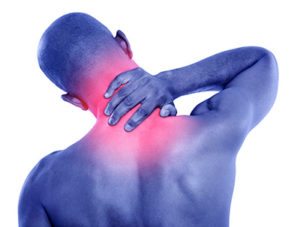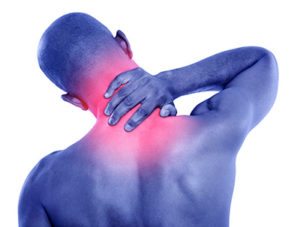 After a car accident, many of our clients have injuries to their neck and back, often described as a "whiplash" injury. Whiplash is a term that is used to describe an injury to the neck when the head is flung forward, then back. This often happens in a rear end accident at high speed. Whiplash is commonly associated with motor vehicle collisions, usually when the car has been rear ended. The injury is caused when a person's car is hit in the rear and the force of the impact whips (accelerates) their head forward, which, as the body moves forward, causes the head to be thrown back (decelerating), often hitting the headrest in the process.
Our Minnesota auto accident lawyers have noted that this type of neck and back pain is very frequent after a car crash.
WHAT IS WHIPLASH
Whiplash is also called a neck sprain or neck strain. In whiplash, the intervertebral joints (located between vertebrae), discs, ligaments, cervical muscles, and nerve roots may become damaged. The insurance company will sometimes try to downplay the seriousness of a "whiplash" injury, but the effects can actually be severe and long-term.
Symptoms of whiplash may take as long as 24 hours to appear after the initial car crash. However, people who experience whiplash may develop one or more of the following symptoms, usually within the first few days after the crash:
Neck pain and stiffness
Pain in the shoulder or between the shoulder blades
Low back pain
Pain or numbness in the arm and/or hand
Headaches
Dizziness
Difficulty concentrating or remembering
Irritability, problems with sleep, fatigue
In most cases, injuries to the soft tissues of the spine – the discs, muscles, tendons, ligaments – can't be seen on standard x-rays. Therefore, in order to diagnosis a "whiplash" injury, doctors examine the patient and, sometimes, utilize other tests like CT scans or an MRI.
There are numerous treatments available to persons whose neck has been injured in a car accident. Treatments range from medications, physical therapy, injections, chiropractic care, and, sometimes, surgery. See also, HOW TO GET MEDICAL BILL PAID.
COMPENSATION FOR CAR ACCIDENT WHIPLASH
If you have sustained a neck injury in a car crash, please call us and speak with an experienced attorney for more information. Pam Rochlin and David Rochlin are Minnesota personal injury lawyers with more than 25 years' experience successfully handling hundreds of MN auto accident cases.
You can discuss your whiplash injury case with a car accident attorney at our offices in Edina, Minneapolis, and Woodbury. One of our top car accident lawyers will  can also meet you at your home in Elk River, Rogers, Maple Grove, Anoka, Plymouth, Brooklyn Park, Chanhassen, Chaska, Apple Valley, Lakeville, Burnsville, Albert Lea, St. Paul, and other cities throughout Minnesota. An attorney will answer your questions and provide a free consultation. We always only charge clients based on a contingency, i.e. we only get paid a percentage of what you receive as compensation.