TEENAGE PASSENGER SEAT-BELT USE INCREASES
A recent report on teen driver safety released by The Children's Hospital of Philadelphia (CHOP) and State Farm shows positive trends among teen passengers in car crashes. This is a good thing, because our car accident attorneys see too many tragic cases involving teenage drivers and passengers in their cars.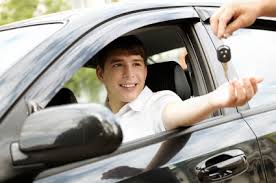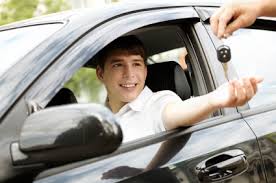 Recently, more than half of teen passengers (54 percent) reported "always" buckling up. Over a three year period, risky behaviors of teen passengers (ages 15 to 19 years) declined: the number of teen passengers killed in a car accident not wearing a seat belt decreased 23 percent; the number of teen passengers driven by a peer who had been drinking declined 14 percent; and 30 percent fewer teen passengers were killed in crashes involving a teen driver.
Overall, the report measured a 47 percent decline in teen driver-related fatalities over the past six years. Still, as recent high-profile multi-fatality crashes with teen drivers illustrate, crashes remain the leading cause of death for U.S. teens. At the Rochlin Law Firm, our lawyers continue to see Minnesota car accident injury cases involving teenagers every year.
"When most people think about those injured by teen driver crashes, they think of teens behind the wheel. When you see the needle move, as we have in this report, it's time to apply the gas on programs that encourage safe teen passenger behaviors, as well as those that address what causes teens to crash," says Dennis Durbin, M.D., M.S.C.E., co-scientific director of the Center for Injury Research and Prevention at CHOP, and lead author of the report.
DISTRACTED TEENAGE DRIVERS CAUSE CRASHES
Based on recent research which identified specific behaviors or factors associated with teen driver crashes, Dr. Durbin offers key areas he thinks have the greatest potential to further bring down the teen crash rate: reduce distraction from passengers and technology, increase skills in scanning, hazard detection, and speed management, and increase seat belt use to improve a teen's chance of survival in a crash.
Although the report indicates progress for teen driver safety efforts, risky behaviors — such as texting or emailing while driving, driving after drinking, and low seat belt use — remain serious problems and a danger to the driver and teenage passenger in the car. According to the report, called Miles To Go: Focusing on Risks for Teen Driver Crashes, a third of teens say they have recently texted or emailed while driving — a proven deadly distraction. Speeding remained a factor in more than half of fatal teen driver crashes, and the percentage of teens dying in crashes with a blood alcohol level > 0.01 increased slightly — from 38 percent to 41 percent.
LAWYERS FOR TEENAGER CAR ACCIDENT CASE
Pam Rochlin and David Rochlin are Minnesota personal injury lawyers with over 25 years' experience successfully handling hundreds of car crash cases. We have had three teenage drivers ourselves, and we want all teenagers to be safe when in a car. If your teenage child is an injured passenger in an auto accident, call us and speak with an attorney for a free consultation. A top MN car accident lawyer will explain your rights and advise you on how to do the best for your child.
You can discuss your auto accident case with a lawyer at our offices in Edina, Minneapolis, and Woodbury. Our attorneys also meet with people to discuss their child's car accident case at their homes in St. Paul, Maplewood, Roseville, White Bear Lake, Forest Lake, Apple Valley, Lakeville, Burnsville, Chaska, Chanhassen, Rogers, Maple Grove, Anoka, Brooklyn Park, and other cities throughout Minnesota.