CHILD INJURED AT DAYCARE – HIGHCHAIR NEGLIGENCE
A recent study published in the journal Clinical Pediatrics examined injuries to children who were placed in a highchair. People expect that a child is secure and safe from falls and injuries while in a high-chair at home or daycare. However, the study showed that in the United States, a child is taken to the hospital as a result of high chair or booster seat related injury every hour. That is an average of 9,400 injuries per year. Minnesota is no exception to this problem of a child injury at a daycare or home. Our injury compensation lawyers get several calls every year for a child injured at a daycare this way.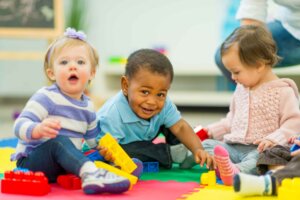 Most often, a child is injured in a highchair from falling, often because the child was climbing or standing in the chair. The daycare may be responsible for this because they should be watching the child at all times. However, in recent years, millions of high chairs and booster seats have been recalled because of safety concerns, either in their design or their manufacture. Frequently, an injury to a child occurs because the safety restraints were not being used properly or the product was defective.
SERIOUS INJURY TO CHILD
The most serious injuries when a child is injured from falling out of a highchair are head injuries. The high chairs are usually set up in kitchens or dining rooms, which often have hard floors, and the fall occurs from a decent height.
Nationwide, Children's Hospital compiled a number of recommendations to help guide parents and daycare providers avoid injury and keep children safe in high-chairs:
Always use the provided safety straps, and ensure the straps are working effectively and are firmly attached to the chair.
Make sure the chair is stable. If it has wheels, check that these are locked during use.
Children should not be allowed to play, climb or stand in the chair, as this can cause the chair to tip over.
Children should be supervised in the chair during mealtimes.
The area surrounding the highchair should be kept clear of objects a child can grab or knock over, such as tablecloths, place-mats, sharp silverware, plates, and hot food and liquids.
Check for high chair recalls regularly. This can be done through www.recalls.gov.
OUR LAWYERS REPRESENT INJURED CHILDREN
If you or your child is injured because of a defective product, or if your child is injured because of a negligent daycare provider, we can help. Call our office and speak with an experienced personal injury lawyer about your case. Our attorneys represent people in all types of personal injury accidents, including daycare negligence that injures a child. Pam Rochlin and David Rochlin are accident injury attorneys with more than twenty-five years' experience successfully handling accident cases, including child wrongful death. We will provide you with a free initial consultation to answer your questions. In addition, we never charge anything unless you receive compensation for your injuries.