WHAT IS THE MINNESOTA STATUTE OF LIMITATIONS FOR A CHILD?
Our personal injury attorneys are frequently asked how long does a child have to sue if they are injured in an accident. Also, is the statute of limitations for a child is different than an adult?
For adults in general, with most injury cases, the statute of limitations in Minnesota is six years from the date of the accident.  However, there are many exceptions to this rule that have shorter limitations periods Therefore, you should definitely talk to a lawyer soon after your accident so that we can explain the limitations period for your particular case.  For example, there are some situations where if the injury occurred because of the condition of property, e.g. if someone tripped and fell in a parking lot, the statute of limitations could be two years.
Also the statute of limitations in medical malpractice cases is generally four years.  The limitations period for a wrongful death claim in MN is usually three years.  There are also different requirements for cases against bars for a drunk driver accident, the government, and other situations.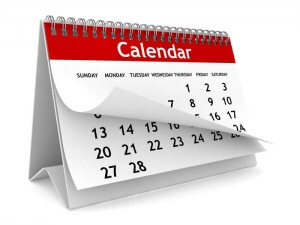 SOME CASES HAVE LONGER STATUTE OF LIMITATIONS FOR CHILDREN
When it comes to children, the general rule for how long they have to sue is either six years (the regular statute of limitations) or until their 19th birthday, whichever is later.
For example, in a case one of our lawyers had recently, the child was bitten by a dog at age 3, but they came to us when the child was 17.  In that case the statute of limitations for the child's injury case would normally be 6 years (i.e. until the child was 9 years old), but was extended by Minnesota law to the child's 19th birthday. However, there are some situations where this extension does not apply, so we recommend you talk to an experienced lawyer soon after the accident to discuss the specifics of your child's case and the time limit to start a lawsuit.
WHEN IS THE BEST TIME TO SETTLE A CHILD'S CASE?
Our accident injury attorneys are also asked when is the best time to settle a child's case. The answer really depends on the situation. However, it is usually better not to wait until the child is close to 19, even if that option is available. Parents often want to keep the claim open as long as possible in case other problems come up, but that is not always the best option.
For example, in the dog bite case mentioned, the child had a pretty serious bite in the groin area. However, by the time he turned 18, the scar had really healed pretty well.  The settlement was less than if the family had come to us years earlier and we settled the case when the ultimate outcome was still uncertain. Again, each situation is unique, and you should consult with one of our personal injury lawyers to determine the best course of action for your child.
At the Rochlin Law Firm, our lawyers have represented many families where a child was injured in an accident because of another person's negligence.  We have offices in Minneapolis, Edina, St. Louis Park, and Woodbury where you can meet a lawyer to discuss your child's injury case and how long they have to sue.  One of our attorneys will also come to the hospital or your home anywhere in MN after an accident to meet and discuss the case with you.  We provide a free initial consultation and we never charge anything unless we get compensation for your child.