INJURED IN CAR ACCIDENT NOT WEARING SEAT BELT – MN LAWYER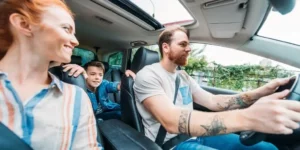 Today's Star Tribune newspaper reported a tragic four-car pileup along Interstate 94 near Albertville.  One person was killed, and four others were injured.
Also in the accident, a 10-year-old girl was seriously hurt and taken to Hennepin County Medical Center.  However, of those in the other three vehicles, three escaped injury and one suffered noncritical injuries. Those four were all from Minnesota.
COMPENSATION FOR CAR ACCIDENT INJURY EVEN WITH NO SEATBELT
A top car accident injury lawyer call tell you from experience that many of the worst injuries from an automobile collision happen to the person or persons not wearing a seat belt.   The law in Minnesota requires people to wear a seat belt, and seatbelts save lives. However, it is important to know that even if you are not wearing a seat belt in a MN car accident, you still have a case for your injuries. You have a claim for medical expenses and wage loss from your No-Fault insurance, and you may also have a case against the driver who caused the crash.
The fact that you were injured worse because you were not wearing a seat belt doesn't let the other driver off the hook for causing the crash.  They are still responsible and you must be compensated for your injuries.
For more information about how the seatbelt laws affect your car accident claim, please call us to speak with a lawyer for a free consultation. We will answer your questions and make sure your rights are protected.