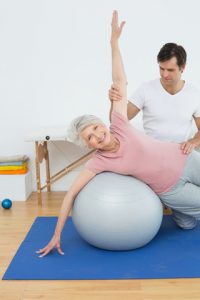 Benefits of Physical Therapy For Accident Injury
People injured in an accident (our clients) have a variety of treatment options available to help them get better. One excellent form of treatment is physical therapy. Physical therapists are health care professionals who offer treatment that improves mobility and relieves pain. Physical therapy after an accident often reduces the need for surgery or prescription drugs, and allows patients to participate in a recovery plan designed for their particular needs. Our lawyers have seen people injured in all kinds of MN accidents benefit from physical therapy.
The American Physical Therapy Association's website outlines the benefits of physical therapy, even providing a link for help in locating a physical therapist. You can find them at www.moveforwardpt.com.
If you have been injured in an accident that was not your fault and you have questions about payment of physical therapy and other medical bills and compensation, please call us and speak with a personal injury attorney for a free consultation. We represent people throughout Minnesota injured in many types of accidents. Our lawyers will explain the insurance issues to you, make sure your medical bills get paid and that you receive all other compensation you are entitled to.