AUTO ACCIDENT ONE CAR CRASH INVOLVED ALCOHOL
The Minnesota State Patrol just released limited information about a McGregor auto accident. In that case, a driver lost control of his vehicle with tragic results. Alcohol is said to have been a factor in this deadly rollover crash Saturday morning in Aitkin County. The crash happened just before 6:40 a.m. on Highway 210, according to the MN State Patrol. Unfortunately, 56-year-old McGregor man was ejected from his Chevy Cavalier after he drove into a ditch. His car then vaulted and rolled over, eventually landing in a field. According to the State Patrol report, the driver did not survive this alcohol related car crash accident.
Fortunately, no one else was involved in the accident. However, our MN car accident attorneys have represented many people injured in a crash caused by a drunk driver.  In many cases, the drunk driver is not injured in the auto collision.  In most cases, it is people in the other car, or the drunk driver's passenger, who are hurt.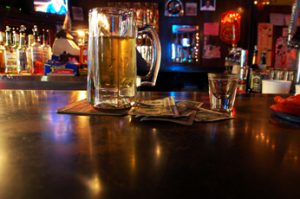 CAR ACCIDENT INJURY ATTORNEYS
Our lawyers represent people injured in an accident caused by a drunk driver. We made sure our client is fully compensated.  If you are injured in an auto accident because of a drunk driver, call our office and speak with an attorney for a free consultation. There are several types of insurance that can provide you with compensation. In addition, you may have a claim against a bar or restaurant that illegally over-served the drunk driver.
Our lawyers have more than 25 years' experience handling car crash cases throughout MN. You are entitled to have your medical bills paid, lost wages reimbursed, and more. We will explain your rights to you and make sure you receive the compensation you are entitled to. We have several offices in the Twin Cities where we meet clients.  In addition, our top lawyers make house and hospital visits.