DEALING WITH MEDICAL BILLING OFFICE AFTER ACCIDENT INJURY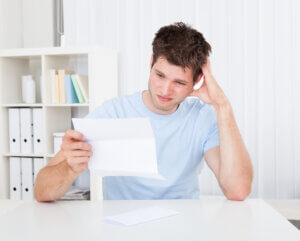 Many people require medical treatment after being injured in a car accident. In Minnesota, we have great doctors, clinics and hospitals that provide first class care.  Unfortunately, the medical bills and insurance issues can be complicated and difficult to sort out – particularly after an accident injury. Making sure the accident medical bills are understood and paid is actually a large part of what our lawyers do.
People often assume that our attorneys spend most of our time proving who was at fault in causing the accident.  Of course, that is important. But that is only a part of what we do.  In many cases who was at fault is obvious from the beginning. Our injury lawyers actually spend more time proving what medical treatment and injuries are related to the accident, and sorting through the insurance issues. The insurance issues are often so complicated that the medical clinic business office has a hard time figuring it out. And, unfortunately, the billing office can get it wrong.
WHICH INSURANCE COMPANY IS SUPPOSED TO PAY?
Understanding, or misunderstanding, which insurance to bill for the treatment can be confusing for a medical billing office.  For example, after a car accident there may be No-Fault insurance coverage and also health insurance, and sometimes even workers compensation insurance. Which insurance to bill depends on a number of factors. In addition, who to bill can change over time as there is more treatment and the dollar amount of the bills grows.
It is important to stay calm and not get angry when dealing with the medical clinic billing office.  Try to understand that these are complicated issues and the people dealing with the bills for the clinic are only a little less confused than you are.
If you have been injured in a MN accident of any kind and have questions about medical bills, insurance, or the clinic's billing office, you are welcome to call our office. You will speak directly with an attorney for a free consultation. Our lawyers have 25 years' experience dealing with accident injury medical bills. In fact, that is what we do every day. We are in regular contact with most of the major medical clinics throughout Minnesota.
Of course, we are not only concerned with medical bills. We also help get out clients compensation for lost wages, pain and suffering, and more. A lawyer will explain your rights to you and answer your questions.  The initial consultation is free.  And, if we take your case, we are only compensated based on a percentage of the compensation you ultimately receive.