OUR LAWYERS MEET WITH CLIENTS SAFELY DURING CORONA VIRUS SHUTDOWN
Our office has definitely slowed down because of the Corona Virus social distancing rules. Fortunately, it looks like thing are now opening back up a bit. Hopefully, that won't cause even more problems.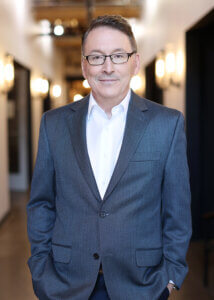 Our injury lawyers are continuing to work on our cases and negotiate with insurance companies to get our clients' cases settled. However, we only have one staff person in the office at a time, where we would usually have 4 staff people, so our output has slowed. The courts have also slowed significantly. Court hearings are only by phone, and trials are postponed indefinitely.  Also, the opposing lawyers on our cases have had more difficulty working on their cases because of limited staff.
ZOOM MEETING WITH A LAWYER
Despite Covid, people are still being injured in accidents. This means they may need a lawyer to help them with their case and get compensation. For example, even though there have been fewer vehicles on the road, there has been an increase in speeding and reckless driving. That, of course, means the crashes produce worse injuries. We have also noticed more dog bite cases as people are out with their dogs more.
Often, the early work we do on a case – getting medical records, medical bills, police reports, etc., is done soon after the accident. It can be important to get this information quickly to properly prepare the case. Unfortunately,  the hospital and police records departments have slowed as well. However, the timelines seem to be improving now.
We are still having attorney client meetings, but we are doing them remotely with Facetime or Zoom. The technology has been extremely helpful, allowing us to actually see our clients when we talk them.
We are hoping things truly return to normal soon. In the meantime, our accident injury lawyers will continue to meet with clients safely by having virtual meetings over the internet.  Of course, we also are available for free phone consultations to discuss your case and give you initial advice to protect your rights.