FAMILY MEMBER CAUSED CAR ACCIDENT – WHAT ARE YOUR RIGHTS?
Our car accident lawyers have handled many cases where one family member causes a crash and another family member is injured. Fortunately, auto insurance covers a car accident even where the driver and passenger are related. Different insurance companies may have different limitations, however. For example, some car insurance policies have a "drop down" provision for family members. This means that when a family member is injured the amount of coverage drops down to a lawyer amount.  In other words, you have a higher amount of liability coverage if you injure someone else but less when it's a family member.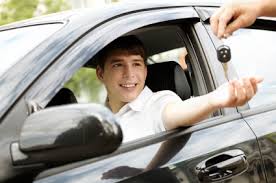 AUTO INSURANCE MEDICAL BILLS FOR CHILD, SPOUSE OR SIBLING
Under Minnesota No-Fault Law, car accident medical bills and wage loss are paid no matter who was at fault. This coverage is available even for a one car accident caused your brother, sister, or other family member. Our attorneys have handled many cases where a husband or wife is driving and the other spouse is injured.
Could making an insurance claim cause your rates to go up? Sure, if you are at fault. But your injured family member will receive far more benefit than it will cost you in any increased premiums. No one wants to sue their own family, but it is really just an insurance claim, and sometimes it is necessary.
OTHER CAR ACCIDENT INSURANCE QUESTIONS WHEN FAMILY MEMBER IS AT FAULT
The insurance issues can be complicated after a car accident.  Our lawyers have more than 25 years' experience dealing with these issues and helping clients. Call us for a free consultation if you have been injured in an auto accident. A top car accident lawyer will discuss your case with you and answer your questions. We have several locations in the Twin Cities to meet, and we also make home and hospital visits throughout Minnesota. Our primary focus is to make sure you receive all the compensation you are entitled to.