IS PROPERTY OWNER RESPONSIBLE FOR DOG BITE EVEN IF THEY DON'T OWN THE DOG?
We recently had a call from someone who was bit by a dog in a store parking lot.  The store did not own the dog, and had no relationship with the dog owner. Does the property owner have any responsibility just because the dog bite happened on their property?
In general, the answer is no, the property owner is not responsible.  However, there was a small exception in that case that allowed the victim to get some compensation from the property owner.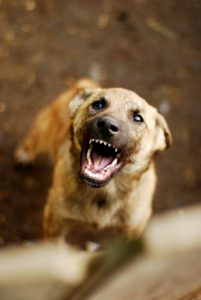 Most property owners in Minnesota have liability insurance.  Many of these insurance policies come with "medical payment" coverage.  Medical payment coverage will pay a limited amount of medical bills for anyone injured on the property.  You don't have to prove the property owner did anything wrong.  Therefore, even if the property owner did not own the dog, their insurance will pay at least pay some of the medical bills.
Of course, this is not full compensation for the dog bite victim. Our dog bite lawyers will still definitely pursue a claim against the dog owner.  Hopefully, the dog owner will have homeowners insurance that will cover the incident. However, in the meantime, it is helpful to at least have some medical payment coverage so that our client does not get stuck paying a deductible or co-pays for his treatment.
HOLDING THE DOG OWNER RESPONSIBLE
In most dog bite or dog attack cases, law enforcement will get involved. Minneapolis and St. Paul both have Animal Control departments. In many other areas, it is the sherrif's office that that gets involved in a dog attack. It is important that dangerous dogs are confined or put down. We have had many cases where the dog bite is the second or third occurrance. Also, The majority of our cases involve a child.
DOG BITE LAWYERS
Pam Rochlin and David Rochlin are injury lawyers with more than 25 years' experience. We have handled hundreds of dog bite cases throughout Minnosta. If you or a family member have been bitten or injured by a dog, call us for a free consultation.